The United Arab Emirates (UAE) is a country in Western Asia located at the northeast end of the Arabian Peninsula in the Persian Gulf. Due to its oil and gas sector, UAE has grown to become one of the world's wealthiest nations. Although tourism is still considered a growing sector, UAE has spent billions on infrastructure, particularly on the Capital City of Abu Dhabi and the Emirate of Dubai. A few of these infrastructures are the 160-storey skyscraper Burj Khalifa which is considered as the tallest building in the world towering at 828 meters (2,716 feet) high and the artificially reclaimed Palm islands, namely: Palm Jumeirah, Palm Deira, and Palm Jebel Ali.
Diving is fairly new in the UAE which means that the dive sites are unspoiled. The warm waters of the Persian Gulf and the Gulf of Oman make diving possible year around.
Diving Conditions in the United Arab Emirates
UAE has a climate that is classified as subtropical-arid with warm winters from October to March and hot summers from April to September, with July and August being the hottest months where air temperature could reach a scorching 45°C (113°F). March to June is considered as the best time to go diving in the UAE as conditions are mild.
Averaging at 25°C (77°F), water temperature hovers between 20-30°C (68-86°F) year-round and the use of a rashguard can suffice your exposure suit requirement. While temperature is highly conducive for diving, you have to consider visibility during dive planning as some dive sites have bad visibility, especially in Dubai because of dredging-related construction.
Diving Conditions in the United Arab Emirates: at a Glance
| | |
| --- | --- |
| Ave. visibility | Generally low to average from 3 – 20 meters (10-66 feet) especially in Dubai due to dredging |
| Ave. water temperature | 25°C (77°F) |
| Current | Low to average depending on the area |
| Experience | For all levels of certification |
| Exposure Suit | Rashguard or 3mm |
| Type of diving | Wreck diving and reef diving |
| Marine life | Arabian angelfish, clownfish, blacktip reef shark, guitarfish, eagle rays plus a healthy population of marine critters (macro) |
| Corals | Some |
| Wrecks | Famous for its wrecks |
| Liveaboard | No, but recommended for the Ras Al Akhdar and the MV Dara |
| Best time to visit | March-June |
| Main diving area | Gulf of Oman (Al Fujayrah) and the Persian Gulf |
Best Dive Sites in the United Arab Emirates
The peninsular setting of UAE has created an easy geographical referencing where the dive sites can be grouped into 2 sections, namely: Gulf of Oman on the east and the Persian Gulf on the west.
Gulf of Oman: Warm Waters for All Divers
Located on the northeast coast of UAE, Al Fujayrah (can also be written as Fujairah) is the place where you can find the most dive sites. The combination of high plankton (micro foods in the water) density and local currents has created an extensive reef system and supports an array of marine life.
Dibba Rock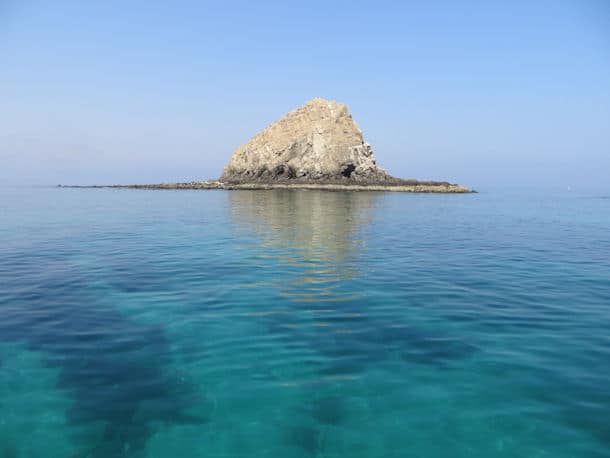 Located 34 kilometers (21 miles) north of Fujayrah, Dibba Rock is a towering limestone rock that protrudes out of the water near the coast. It is relatively small that, during high tide, you can circumnavigate the entire island with just a single dive. But if you wish to have a close examination of the underwater habitats of Dibba Rock, then we suggest you do multiple dives.
For newbie divers, the leeward (or the side nearest the shore) side of the island is recommended since it is only 4 meters (13 feet) deep and slightly deepens during the onset of high tide. This particular side of the island is one of the best snorkeling in Fujairah where the water is calm and you can see lots of small tropical fish like the clownfish taking refuge in their sea anemone host and small jawfish popping out of the sand.
For experienced divers, the seaward (or the side facing the sea) is a good spot for drift diving. Initially, you will descend in a long and sloping rocky reef which leads to a wall that runs parallel to the island. The reef has lots of whip corals protruding out of the reef floor and sea turtles are often seen.
Sharm Rocks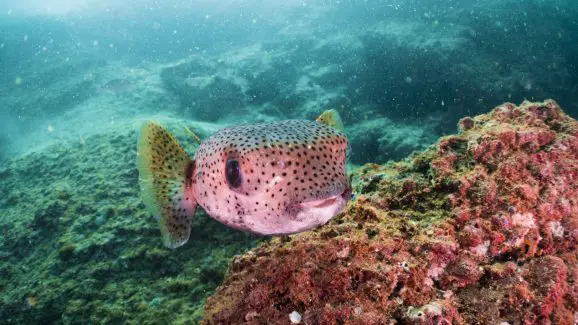 Sharm Rocks is located in Meridian which is 42 kilometers (26 miles) north of Fujairah. After taking a 15-minute boat trip, you will arrive at 3 small rocky outcrops, earning it a second name the 3 Rock Pinnacles. The pinnacles are arranged close to each other and have a large fissure that measures 150 meters (492 feet) long and 100 meter (330 feet) wide. With an average depth of 10 meters (33 feet), diving in Sharm Rocks can be enjoyed by all levels of scuba certification. The rocks are covered with soft corals and have a healthy fish population like snappers, fusiliers, mackerels, jacks, boxfish, pufferfish, lionfish and bannerfish.
For experienced divers, there is a 4th rock that is fully submerged and may require you to go deep diving up to 30 meters (98 feet). Blacktip reef sharks and stingrays can be seen on its sandy outskirts. If you happen to explore Sharm Rocks during summer, then the possibility of seeing the biggest fish in the world is high as whale sharks are often seen.
Snoopy Island Diving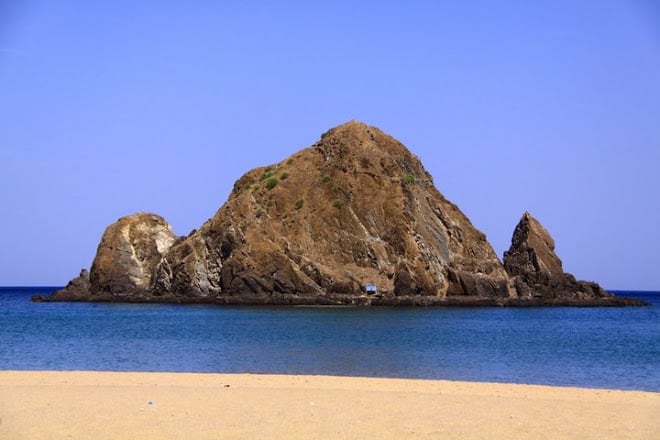 Situated 44 kilometers (27 miles) north of Fujayrah is a great shore diving spot in UAE – the Snoopy Island. While it is a single piece of limestone rock measuring 120 x 80 meters (394 x 262 feet), its name is derived from the three sections of the rock protruding out of the water where its silhouette is similar to a popular cartoon character sleeping on top of his doghouse.
As you enter the shore, you need to do a surface swim for 200 meters (660 feet) to reach the island. Your entry point is marked by a surface buoy that leads to a shallow reef at 5 meters (16 feet). Marine life is flourishing in Snoopy island where you can see groupers, moray eels, trumpetfish, parrotfish, boxfish, butterflyfish, and triggerfish. Snoopy island is also a good spot for night diving where night divers often see the elusive red reef octopus.
Another noted diving site in the Gulf of Oman is the soft coral laden reefs of Martini Rock that is known for its healthy population of cuttlefish and marine critters like nudibranch.
Dive Shop Recommendation: For all your scuba equipment, certification and dive trips, we recommend Barracuda Diving Center, Divers Down Fujairah and Al Boom Diving Fujairah. These dive shops are the top centers for Padi Diving Dubai.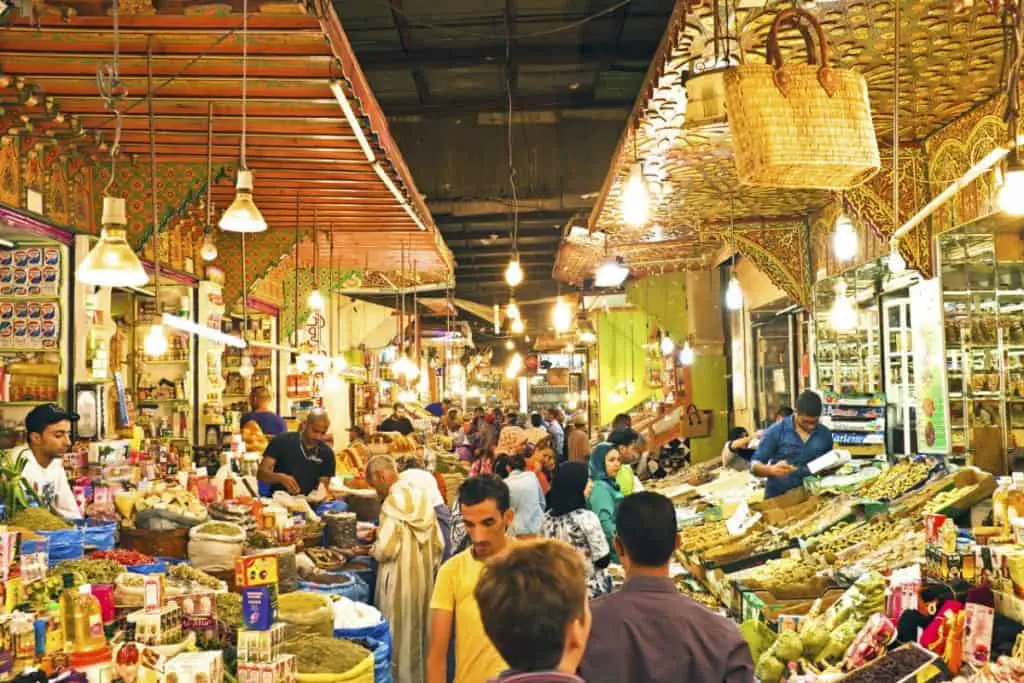 Sidetrip: When you are not diving, a trip to the near-by village of Masafi and its popular market is a fun thing to do. You may also hike the canyon in the Hajar Mountains.
Persian Gulf: Famous for Wrecks
Also called the Arabian Gulf, the historic Persian Gulf on the west coast of UAE is famous for its wrecks and the epicenter for scuba diving in this Arab region is the Emirate of Dubai.
Scuba Diving Dubai
Dotted along Dubai's coastline are 9 shipwrecks that are either intentionally sunk to become an artificial or damaged by a maritime disaster.
MV Dara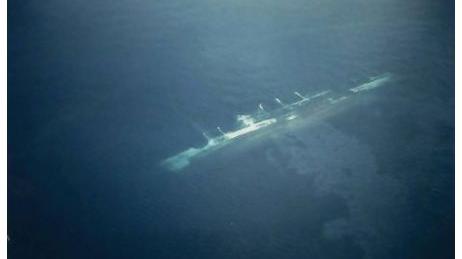 Sunk after an explosion in 1961, this 120 meter (394 feet) long passenger liner now rests at 20 meters (66 feet) deep leaning on her starboard side. Her story is considered as the 2nd worst maritime disaster trailing behind the maiden voyage of the Titanic. On her way back to Dubai after taking it to the high seas to ride a storm (since harbors are not yet constructed), a powerful explosion struck engulfing the vessel in flames and has claimed 238 lives. While being towed back near shore and for an undisclosed reason, she sank where here remains can be found 5 kilometers (3 miles) offshore from Dubai. Nevertheless, exploring this wreck allows you to see batfish, snappers, guitarfish, eagle rays and barracudas.
Cement Barge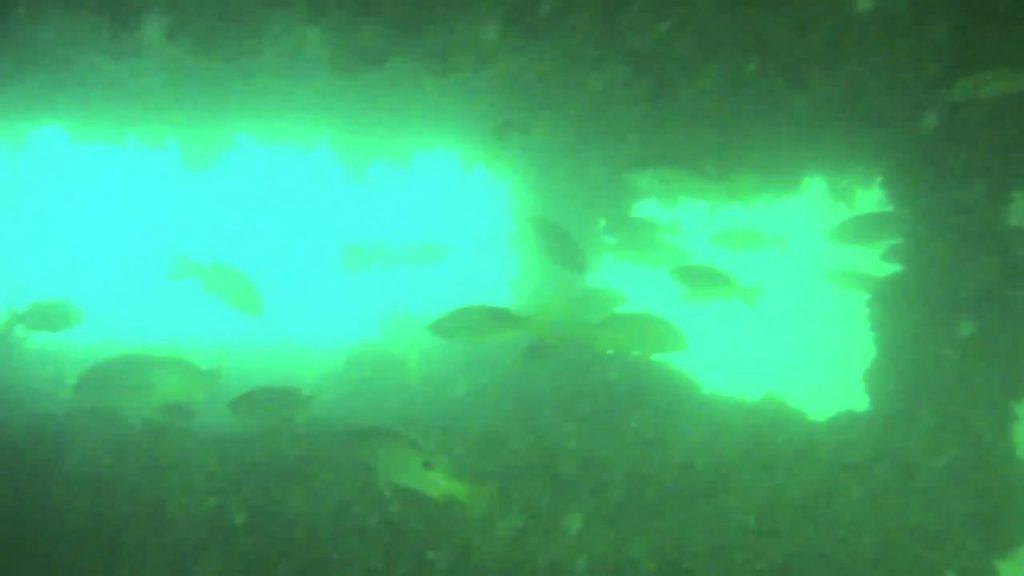 Another vessel that was damaged by a storm in 1971 is the Cement Barge. Resting at 12 meters (39 feet) deep, exploring this wreck still allows you to see its primary cargo: bags of cement that are piled up in its cargo hold. Instead of damaging the surrounding environment due to the toxic ingredients of its cargo, it has attracted an array of marine life where you can see emperor fish and barracudas. If you explore under the propeller shaft, you will see that is populated with snappers and the reef floor has sea anemones with clownfish thriving on it.
Zaineb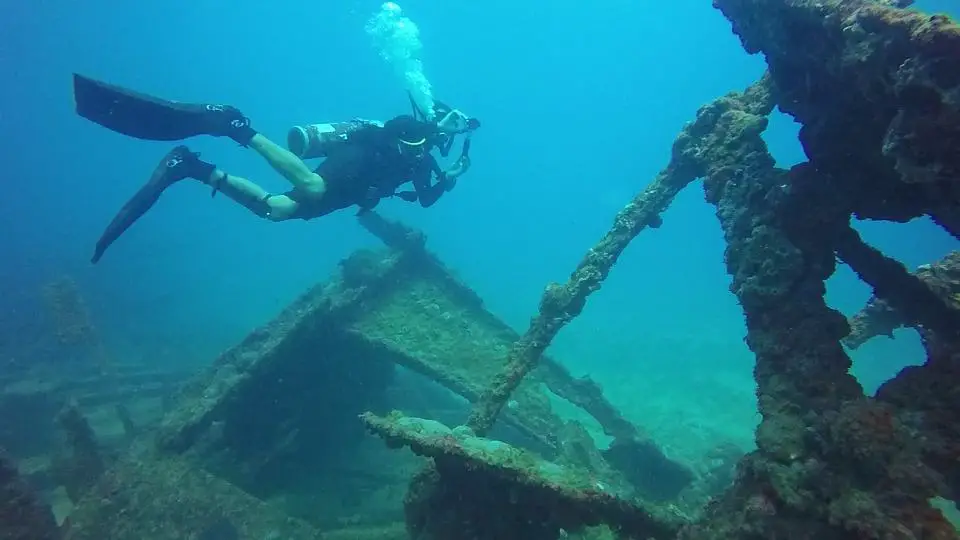 Sank in 2001, the demise of this cargo vessel has caused panic in the entire Persian Gulf as she spilled 500 of its 1,300 metric ton oil cargo and the possibility of polluting desalination plants which is the main source of freshwater for UAE is eminent and in danger. Luckily, the spill was contained and this maritime incident has provided a valuable lesson on how to quickly respond to an oil spill.
After the clean-up, she instantly became an underwater attraction where her remains lie at 30 meters (98 feet) deep. The upper deck has a depth of 20 meters (66 feet) where the structure has attracted a thick school of barracuda.
Scuba Diving Dubai Jumeirah Beach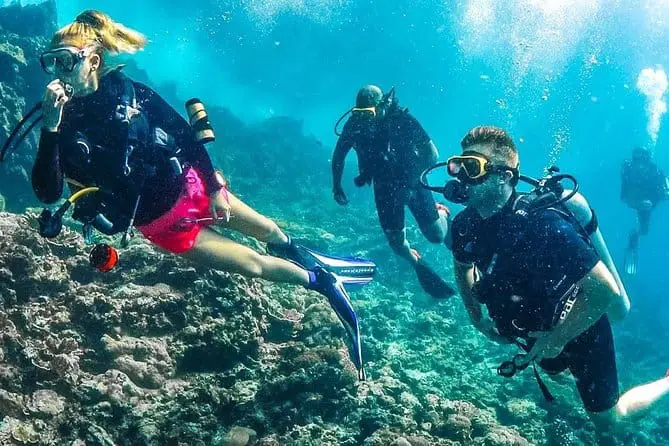 Located 8 kilometers (5 miles) west of downtown Dubai is a 80 kilometer (50 mile) long white sand beach that covers the entire coast of Dubai's Jumeirah district. This is a perfect spot for newbie divers or those who want to try Discover Scuba Diving. It has an easy entrance allowing for a great shore entry towards the shallow reef with a maximum depth of only 12 meters (40 feet). Jumeirah Beach is also one of the best snorkeling Dubai sites where you can swim over white sandy seafloor with patches of corals filled with tropical reef fish like damselfish, sergeant majors, butterflyfish and wrasse.
Al Doom Diving Dubai Mall
Dubai is full of wonders and there is no wonder if you can dive inside a shopping mall. Yes, you can do it in Dubai courtesy from Dubai Mall Aquarium and Underwater Zoo. Located at the heart of the 1.1 million square meters (12 million square feet) Dubai Mall, it is considered as the World's biggest indoor aquarium that measures 51 meters (167 feet) long, 20 meters (66 feet) wide and 11 meters (36 feet) deep. It holds 10 million liters (2.6 million gallons) of seawater and houses 33,000 aquatic animals coming from over 200 species of corals and fish like sharks and rays.
Dive Shop Recommendation: For all your diving equipment Dubai needs, we recommend Nemo Diving Center Dubai, the Dive Centre Dubai and Al Boom Diving Dubai where they are the accredited dive shop for Dubai Mall Aquarium.
Sidetrip: Dubai is growing very rapidly and traditionally it has been a duty-free destination. There are plenty of shopping opportunities as Dubai is becoming the city with the biggest shopping centers in the world. Desert safaris can be arranged from the tour desk in your hotel. You may also get in touch with operators that organize not only the safari tour but sand skiing and camel rides. The Dubai Museum contrasts with all the modern buildings in the city, but its an ideal place to experience local architecture and culture.
General Information about the United Arab Emirates
Capital city
Abu Dhabi
Currency
UAE Dirham (AED)
Official language
Arabic
Visa Required
No. You need a passport valid for six months or more upon your entry date
Electricity Standards
220 V / 50Hz
Time Zone
GMT+4
Official tourist information website
www.emirates.com
www.emitares.org
Points of Interests
Gulf of Oman (Al Fujayrah): Masafi Market and the Canyon in Hajar Mountains

Persian Gulf (Dubai): Desert Safari and Dubai Museum