Aside from cork, the world's oldest and most beautiful bookstore that has inspired Harry Potter's Hogwarts and Cristiano Ronaldo, Portugal has a lot of worldwide recognition and acknowledgment, which also includes as a haven for scuba divers in Europe. Located in the European southwest coast where its eastern border is shared with Spain, half of Portugal's landmass is surrounded by water that is predominantly facing the Atlantic Ocean. With a narrow coastline that stretches 1,793 kilometers (1,114 miles) long plus the nine offshore volcanic islands of Azores, Portugal is blessed with a long list of diving sites and is considered one of the best places to go diving in the Atlantic.
Diving Conditions in Portugal
Before you book and enjoy your Portugal diving holidays, it is paramount to know the diving conditions for you to be prepared and make the most out of your vacation.
While the weather in Portugal is classified as a Csb climate which means warm temperate moist forest climate with wet winters and dry summers, it has an air temperature ranging from 22-27°C (72-81°F). When it comes to the temperature of our primary playground, annual water temperature ranges from 21°C (69°F) during the summer (from June to November which is considered the best months to visit) and drops down to 17°C (62°F) in winter. With this, both the air and water temperature profile will tell us that the wearing of an exposure suit is mandatory with at least a thickness of 5mm.
Diving in Portugal can be done whole year-round. In mainland Portugal, there are 2 main diving areas: Lisbon in Central Portugal and Algarve on the southern coast which is considered to house the most number of diving sites.
Diving in the offshore islands of Portugal is very popular. The best diving in the Azores is located in the islands of Flores, Graciosa, San Miguel, Faial, and Pico. While the visibility in mainland Portugal is not really good, Azores diving will allow you to experience clear blue waters with a high possibility of encountering an array of big marine life courtesy from the nutrient attraction brought by the Atlantic and the Gulf Stream.
Diving Conditions in Portugal: at a Glance
Ave. visibility
7-8 meters (23-26 feet)
For Azores Island: 20 meters (66 feet)
Ave. water temperature
Winter: 17°C (62°F)
Summer: 21°C (69°F)
For Azores Island: 17-25°C (62-77°F)
Current
None to mild
For Azores Island: Mild to Moderate (strong in some areas)
Experience
For all levels of certification
Exposure suit
at least 5mm
Type of Diving
Wall diving, drift diving, cave diving, wreck diving, shore diving
Marine life
Hogfish, cuttlefish, common whale, sperm whales (especially from April to October), sunfish (during summer months), sea bream, amberjack

Endemic species: blackspot conger, Madeiran ray
Corals
Some
Wrecks
Famous for its wreck
Liveaboard
None
Best time to visit
June-November
Main diving area
Algarve, Lisbon, Porto Norte
Best Dive Sites in Portugal
Algarve: Wrecks and Beautiful Beaches
With stunning beaches and majestic rock formation, Portugal's southern region of Algarve is one of the most beautiful places to go diving. Algarve's Capital Municipality of Faro has the most number of dive sites and is popular for wreck diving Portugal. Among the wrecks that you can explore are the remains of an American bombardier – the B-24 Liberator. This aircraft bomber carrying 11 refugees onboard, fell and sank in 1943 is now an artificial reef. Resting at 20 meters (66 feet) deep, the aircraft is lying in an inverted position where you can clearly identify the wings and motors that have become the refuge of small marine critters like toadfish, pouts, octopus, spider crabs, shrimps, and the European lobster. If you want to explore a dive site in Faro that is full of bright colors, then head out to Barrocas de Fora where this 14 meters (46 feet) deep reef is loaded up with groupers, hogfish, and octopus.
Portugal's number one tourist destination – Albufeira has a decent list of dive sites to explore. Scuba diving in Albufeira Algarve Portugal will take you to explore a unique landscape. Reef diving and wall diving are popular when you go Scuba diving Albufeira. You can visit Pedra do Alto, where its underwater landscape is primarily composed of 3 big rocks that are dotted with holes and the reef floor has a thriving population of giant nudibranch. Wreck and deep diving are a big hit in Albufeira where the remains of a Norwegian steamboat are considered an underwater attraction. Also known as Vapor 19, exploring the 36-meter wreckage of the Wilhelm Kraag at 37 meters (121 feet) deep will take you back in time during the First World War when it was torpedoed and sunk by a German U-35 submarine in 1917. Just a reminder about scuba diving Albufeira prices, do not worry as there are many dive shops to choose from and that prices vary a little between establishments or tour companies.
Scuba diving Lagos Portugal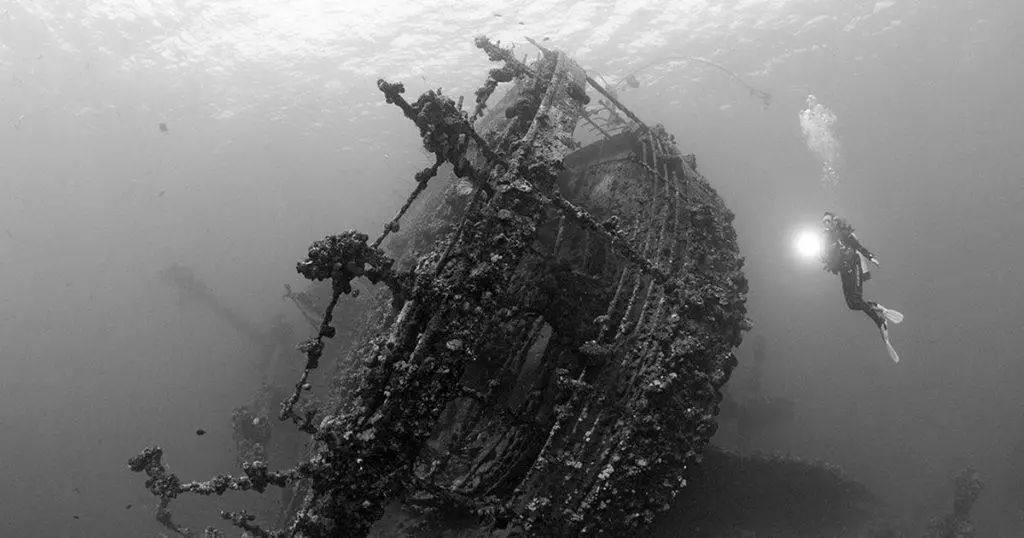 Being at the edge of the southern tip of the Algarve region does not mean that it is left behind and neglected by tourists. In fact, aside from its famed walled old town, century-old churches, castles with a baroque facade and towering cliffs, divers flock this area to go wreck diving and explore at least 6 shipwrecks. Your list includes the 102 meter (335 feet) long frigate remains of Hermenegildo Capelo, the 64 meter (210 feet) long hydrographic ship Almeida Carvalho, the 85 meter (279 feet) long corvette Oliveira e Carmo, the 44 meter (144 feet) long ocean patroller Zambeze, the 30 meter (98 feet) long barge of Batelão do Burgau and the Feiramar Wreck which is known for its healthy population of conger eels.
Note: Algarve is not just about scuba diving. Swimmers, snorkelers, and free-divers will also enjoy this part of Portugal where they can head west and go snorkeling Portimao.
Sidetrip: One of the most popular activities in Algarve is playing golf. It has world-class courses and has hosted many international tournaments. Surfing is another popular sport in Algarve and the town of Vilamoura offers great surfing conditions. We also recommended a visit to Cape St. Vincent which is an important shipping landmark.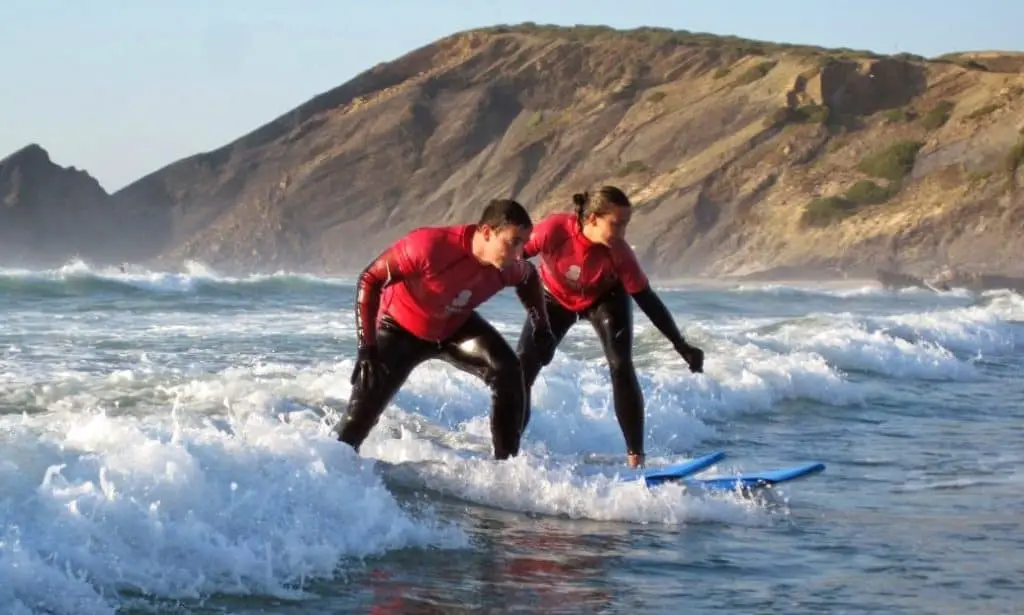 Lisbon: Diving 30 Minutes from Downtown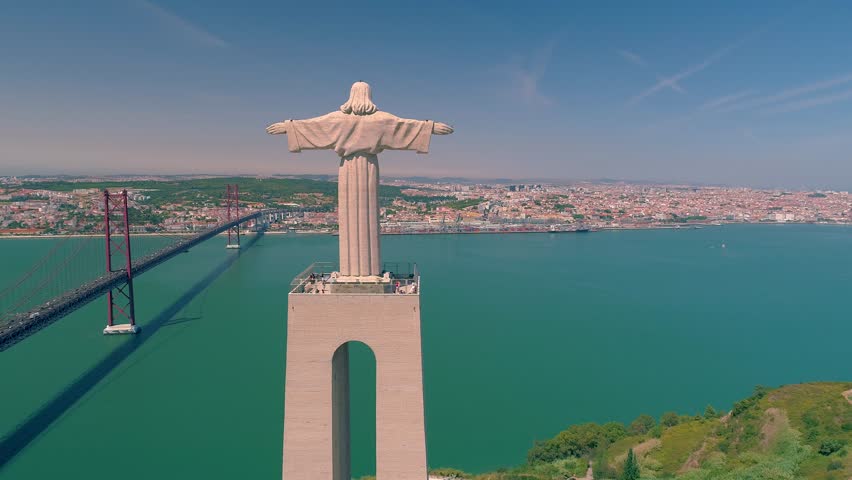 Shopping is a popular fad in Portugal's Capital City. But for us divers, we go shopping, not for goodies, but for dive sites since diving is just 30-minutes away from downtown Portugal.
Scuba diving Portugal Lisbon allows you to go drift diving, reef diving, deep diving, and wreck diving. If you drive towards the northeast, you will end up in Fonte da Telha where its deep rocky reefs are loaded up with conger eels, pollocks, cuttlefish and Spanish breams that often swim in a school. You can even find the huge sunfish, especially if you explore this reef during summer. If you head south, you will arrive at the old fishing village of Sesimbra. This sheltered bay is ideal for Sesimbra diving and the abundance of marine critters like nudibranch has made this resort town a great spot for macro-photography. Going east from downtown Portugal will bring you to the Luis Saldanha Marine Reserve in the Arrábida region. This 38 kilometers (24 miles) long protected area houses patches of reefs that are naturally set-up in small bays and coves. Each dive site within the marine reserve presents a different set of marine life. For example: when you explore the reef in Estelas, you can expect to see a lot of sea breams, while amberjacks and bonitos are flourishing in Broeiro reef.
The Wrecks of Porto Norte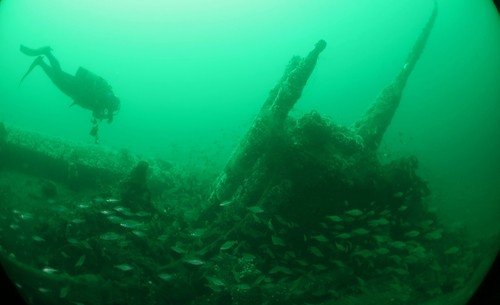 On top of stately bridges and port wine production, the northern coast of Portugal is a popular diving destination that caters to a specific type of diving – wreck diving.
Perhaps one the most popular wreck, not just in Portugal but in the whole of Europe, is the U-1277 submarine. This 67 meters (220 feet) long German submarine sank in 1947 when she was scuttled by her crew. When you explore this supercharged submarine that is now resting at 30 meters (100 feet) deep, you cannot help but reminisce if the Commander of this vessel did not receive the surrender order during the Battle of Atlantic or had chosen to ignore it. Nevertheless, this once mighty ship is now encrusted with anemones. Located north of Angeiras is another underwater attraction – the Navio do Norte wreck. This 60 meters (197 feet) long British cargo ship is popular with advanced divers where you can go deep diving up to 34 meters (111 feet) deep and see archeological artifacts like iron cannons, bullets, and wheels from the 18th century.
Porto Santo, on the offshore island of Madeira, has its fair share of wreck diving sites. Considered as the first ship the was purposely sunk in Portugal to become an artificial reef, the Madeirense wreck is a big hit for both wreck divers and nitrox divers. Lying in a perfectly upright position, this 70 meter (230 feet) long vessel is now resting in a sandy seabed at 33 meters (108 feet) deep. The structures have attracted a lot of fish where you can now see schools of snapper and barracuda swimming around. You can even go marine mammal interaction on your way back to the surface where you can see the passing by of sperm whales. Just a reminder: due to its offshore location, the Madeira diving season runs from April to September.
Sidetrip: There are many things to do in Porto Norte. At the house of Sandeman, you may try the different port wines. Sightseeing in Porto is unique with monuments such as the San Benito Railway Station, home of the Convent of San Bento de Ave María where a beautiful hall holds twenty thousand tiles illustrating historical events.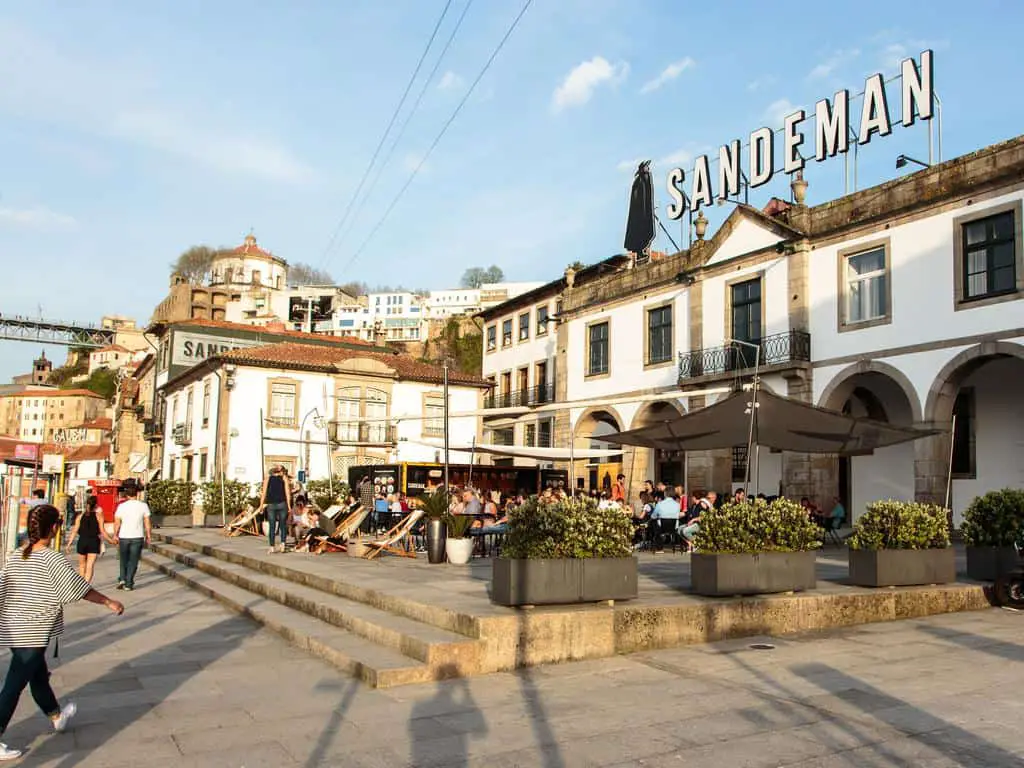 Diving Azores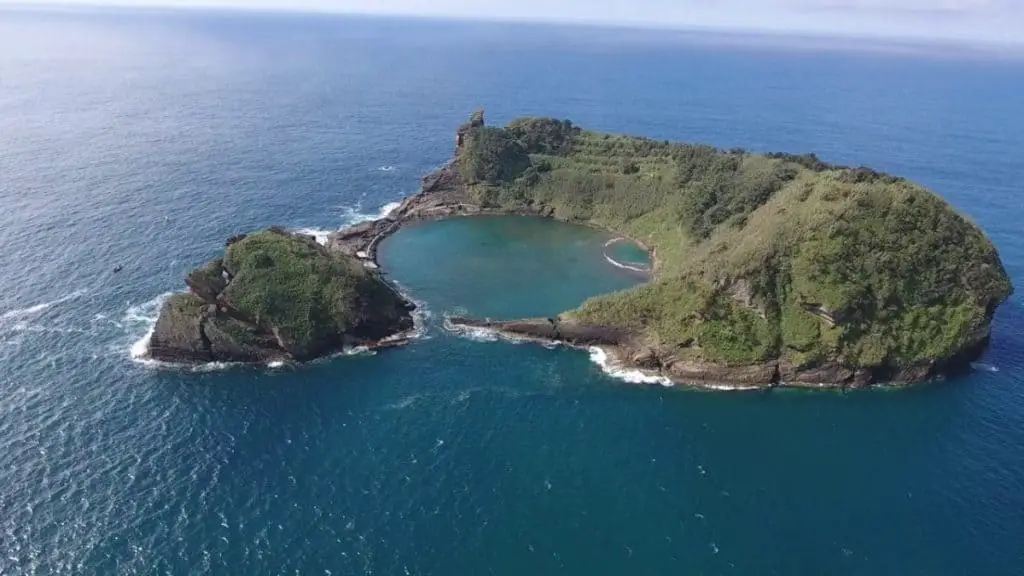 Similar to Madeira, Azores is a big attraction for scuba divers. Our playground involves 9 volcanic islands, each having several dive sites that feature an array of underwater attractions and crystal clear waters.
Where is Azores Portugal?
The Azores is an autonomous region of Portugal. This offshore archipelago is situated in the North Atlantic Ocean and has a distance of 1,500 kilometers (930 miles) west of Lisbon. Grouped into 3 major island groups, this archipelago is scattered in a north-easterly direction that stretches for more than 600 kilometers (370 miles). While agriculture and fisheries are a staple industry, tourism is the primary driving force of its economy.
Terceira Island: Home of the Anchor Graveyard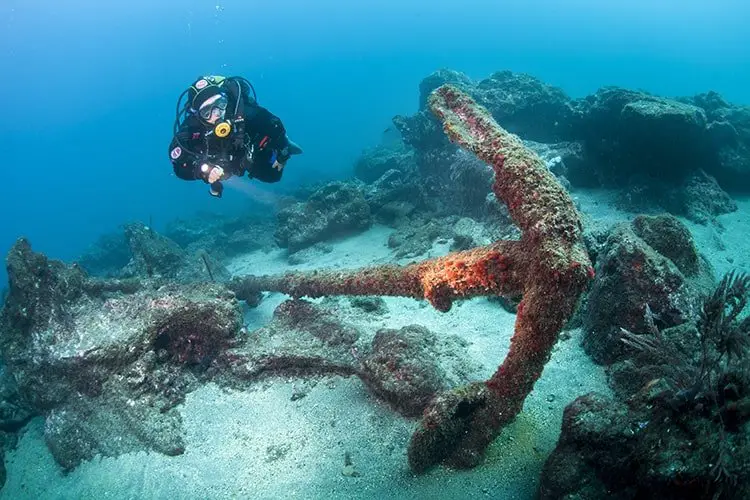 Terceira island is the biggest island that houses the oldest city in Azores – Angra do Heroísimo. Also known as Violet Island, the primary diving site of Terceira Island is an underwater archeological park where you can go wreck diving in a 19th-century ship – the Lidador. This 78 meter (256 feet) long steamer is now resting at 11 meters (36 feet) deep and the structures have attracted multiple species of porgy fish that swims in school. Several hundreds of meters away from this wreck is another underwater attraction – the Cemetery of Anchors. Located in Agra Bay, exploring this site allows you to see 40 large anchors that are all intact and has attracted numerous fish like breams, groupers, jacks, stingrays and moray eels. Aside from this, Agra Bay is the final resting place of over 90 shipwrecks, some of which dates back from the 1500s. The main reason for this numerous shipwreck settlement is the misconception that Agra Bay offers shelter and protection to maritime vessels while at anchor against the power of strong storms. And this misconception was only realized during the aftermath where the vessels at anchor can no longer be seen.
Sidetrip: Terceira's volcanic origin makes it a very interesting place to hike. You can visit and go hiking at the cave system at Algar do Carvao and the Gruta Natal lava tubes.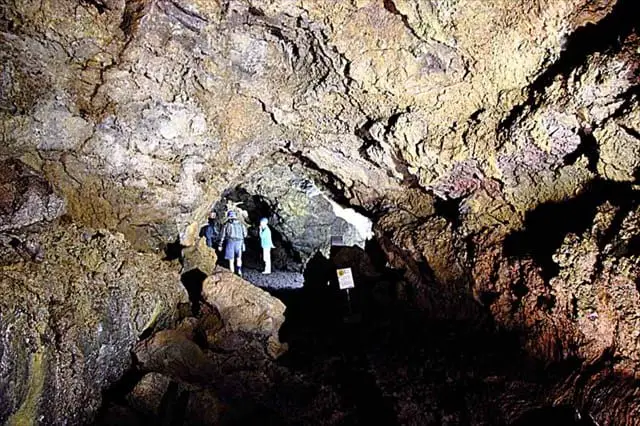 The Pristine Habitats of Graciosa Island
Located in the northernmost part of the central group of islands in the Azores, Graciosa Island has a rural and tranquil character where its economy is primarily driven by agriculture and fisheries. This rural setting has attracted divers who wish to get rid of the tourist crowd in mainland Portugal. Also known as White Island, diving in Graciosa island will take you to pristine habitats that not frequently visited by humans. Baixas (the top portion of an underwater mountain) is the main underwater attraction in Graciosa Island. As a result of volcanic activity that occurred millions of years ago, several Baixas can be found within Graciosa island with a depth range from 5 to 50 meters (16-164 feet) deep. You can descend to a Baixa and experience the feeling that is similar to standing on top of an underwater skyscraper where you have a clear view of the deep blue sea.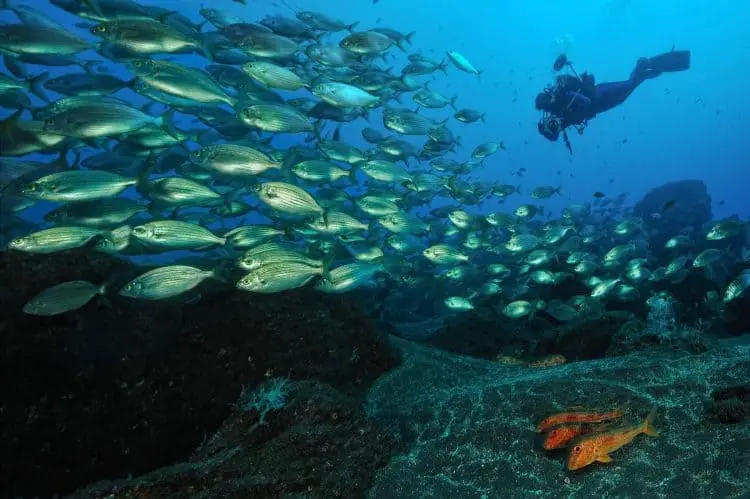 Other diving spots in Graciosa that are worth visiting are the caves of Ilheu do Carapacho that is known for its endemic population of sea slugs, the Terceirense wreck where the structure has attracted mackerels, hogfish, and dusky groupers and Baixa do Lobão which is an ideal site for wall diving.
Sidetrip: A visit to the Ethnographic Museum will provide you with an overview of the wineries and the now-defunct whaling industry. You have to take note that Azorean wine is of high quality and is highly recommended. Drink in moderation.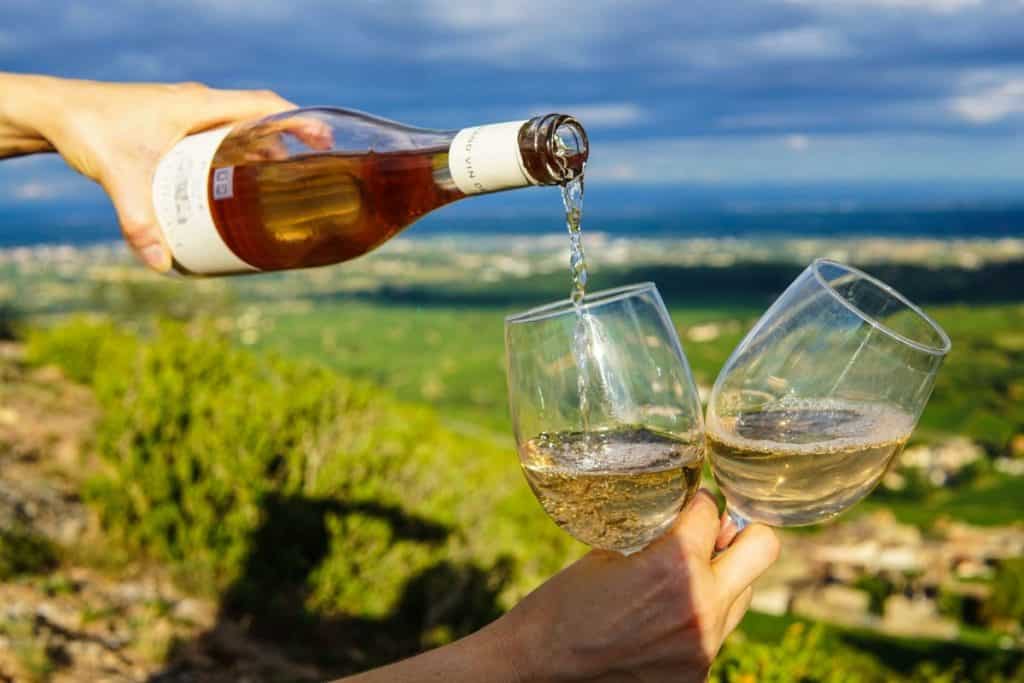 General Information about Portugal
Capital city
Lisbon
Currency
Euro (EUR)
Official language
Portuguese
Visa Required
No, for visits of 90 days or less
Electricity Standards
230 V / 50Hz
Time Zone
GMT +1
Official tourist information website
www.visitportugal.com

For Azores Island:
www.visitazores.com
Points of Interest
Algarve: Play Golf at Clube Praia da Oura, surfing in Lagos, windsurfing in Vilamoura or Quinta do Lago, visit cape St. Vincent

Lisbon: Vasco da Gama Aquarium, visit the woodland town of Sintra, snorkel at Berlangas Marine Reserve

Porto Norte (Costa Verde): Visit Porto Santo Islands, the House of Sandeman, San Benito Railway Station

Terceira Island: Gruta do Natal lava tubes, angra sightseeing

Graciosa Island: Apres-dive historic thermal baths, Carapacho hot springs, Ethnographic Museum