If I were to describe Malta in two words, then it is small and beautiful. With a total land area of only 316 square kilometers (122 square miles), Malta is the 10th smallest country in the world. Located 80 kilometers (50 miles) south of Italy and 284 kilometers (176 miles) east of Tunisia, Malta houses scenic attractions that include 3 UNESCO World Heritage Sites like the neolithic subterranean structures of Hypogeum of Hal-Saflieni, the Baroque architecture in the Capital City of Valletta and the 7 Megalithic Temples that are considered as one of the oldest free-standing structures in the world. With all these attractions, plus the tourist conducive warm climate, Malta has become a tourist destination in Southern Europe.
While it is densely packed and populated in the mainland, conditions on Malta's shore are spacious, relaxed and full of scenic attractions including what is hidden beneath the water. Dotted along its 197 kilometers (122 miles) long main coastline length (plus another 50 kilometers or 31 miles coming from the island of Gozo) are dive sites with spectacular underwater attractions like submerged cliffs, caves, and wrecks.
Diving Conditions in Malta
Scuba diving is a year-round activity in Malta. But if you want to experience the best diving conditions, then we highly suggest you visit from April to September as the rainy season starts to set in November. Generally, Malta has mild wet winters and hot dry summers. Water temperature ranges from 25 – 29°C (77 – 84°F) and visibility is always clear playing from 15 – 30 meters (49 – 98 feet).
Boat diving is popular in Malta and this is one of the few places in the Mediterranean where you can visit many dive sites within a small radius. Its diving sites are concentrated in 2 areas: the main island of Malta and the neighboring Gozo Island. While both diving sites have corals, the main difference is that the main island of Malta mostly features shipwrecks while submerged limestone formation the creates stunning underwater scenery are the main attraction in Gozo Island.
Diving Conditions in Malta: at a Glance
Ave. visibility
15 – 30 meters (49 – 98 feet)
Ave. water temperature
25 – 29°C (77 – 84°F)
Current
Low
Experience
For all levels of certification
Exposure Suit
3 to 5 mm
Type of diving
Shore diving, cave diving, and wall diving
Marine life
About 300 fish species like red scorpionfish, common octopus, little tuna, amberjacks, mullets, dentex, and albacore tuna

Seasonal: John Dory fish (during winter)
Corals
Some
Wrecks
Some
Liveaboard
No
Best time to visit
April to September
Main diving area
Malta island and Gozo Island
Best Dive Sites in Malta
Malta Island: Excellent Wreck Dives
While coral reefs are not abundant in Malta island, it has dive sites (over 20 of them) that mostly involves exploring shipwrecks and caves.
Madonna Statue & Kristu tal-Bahhara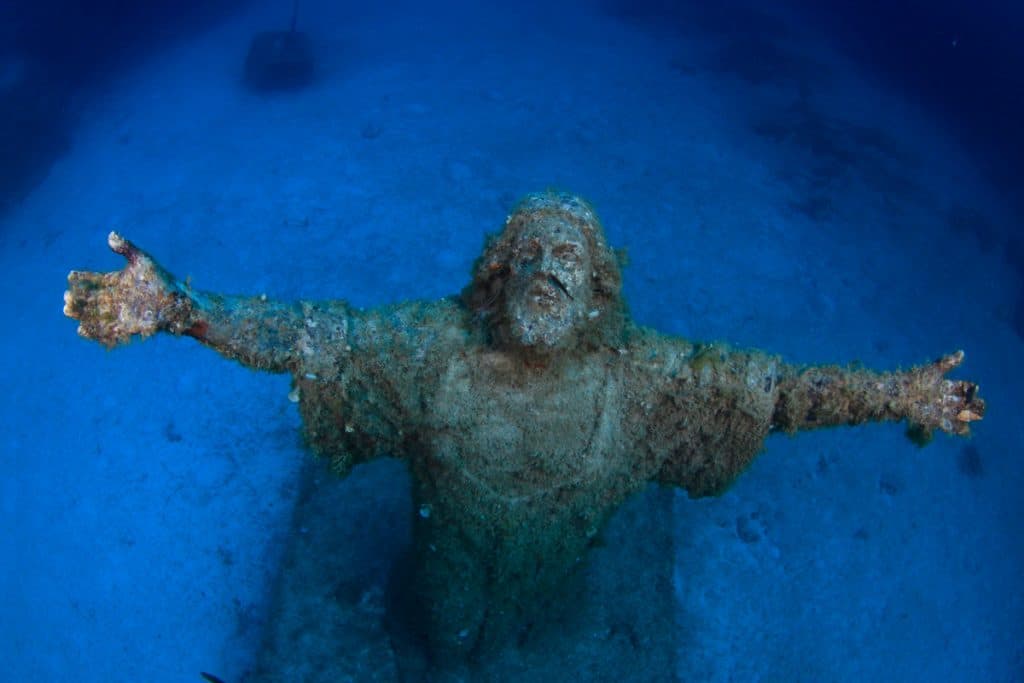 These 2 deployed structures are not shipwrecks but they are highly recommended to be visited first before exploring the various shipwrecks in Malta so that you will be blessed.
Located in Cirkewwa's Marfa Point on the northern coast of Malta island is the Madonna Statue. Upon descending, you will follow a small vertical wall that leads you to the seafloor at 10 meters (33 feet) deep where you can see the Madonna Statue standing inside a small cave that looks like a Grotto. Another attraction that is believed to bring forth blessings to its visitors is the Kristu tal-Bahhara. Deployed in Qawra in the northeastern portion of Malta island, this 3 meters (10 feet) long statue of Jesus Christ is resting at 35 meters (115 feet) deep. Once you arrive at the sandy bottom, you will see that this iconic statue is facing towards the surface with both arms stretched out.

After visiting the blessed statues, you will surely feel blessed, especially after you see the Statue of Jesus as there is a nearby wreck that can be explored – the Imperial Eagle. This 45 meter (148 feet) long ferry boat is resting in an upright position near Jesus' statue. This wreck is open for penetration where you can explore its rooms and corridors.
The Wrecks of Rozi and the P29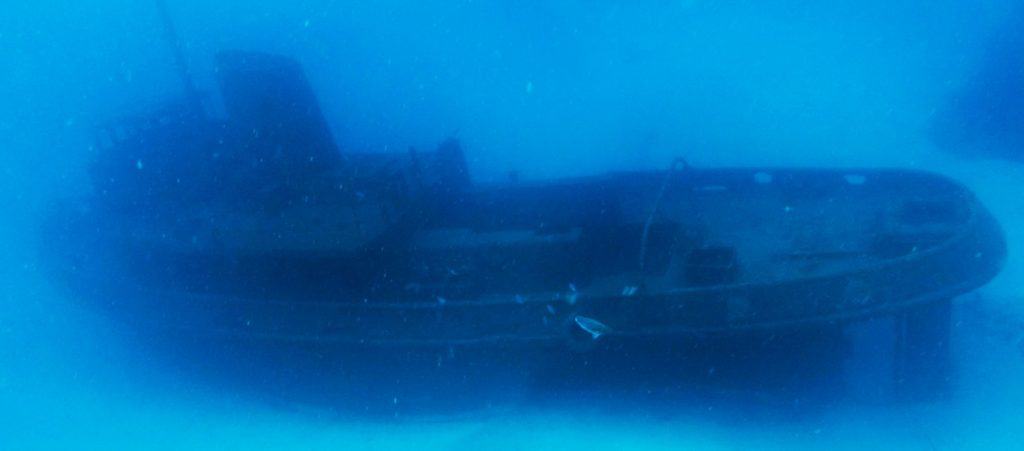 The Rozi wreck was a former tugboat that operates in the Grand Harbour in Valletta, but she was scuttled off Cirkewwa in 1992 to become an artificial reef. She is now resting at 20 meters (66 feet) deep and is recommended by newbie divers where it can easily be accessed through shore entry. Close to this wreck, you can further visit the Cirkewwa Arch which is a naturally formed limestone depression that has an overhead arch which has become the favorite passing by route of amberjacks.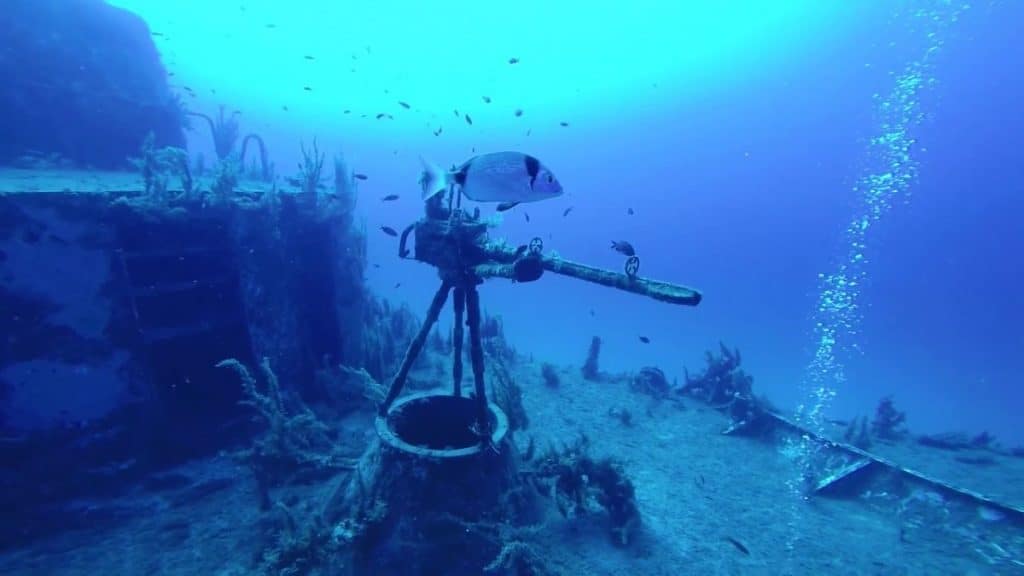 With air permitting, you can further visit the remains of a patrol boat who once served the Maritime Squadron of the Armed Forces of Malta – the P29. Formerly named Boltenhagen, the P29 is a German minesweeper that was sold to Malta and was eventually scuttled in 2007 to become an underwater attraction. Its remains can be found 150 meters (492 feet) away from the Rizo wreck. Aside from sponges and algae that have encrusted the steel structure, you can still see the machine guns of the P29 that are still intact.
Um El Faroud Wreck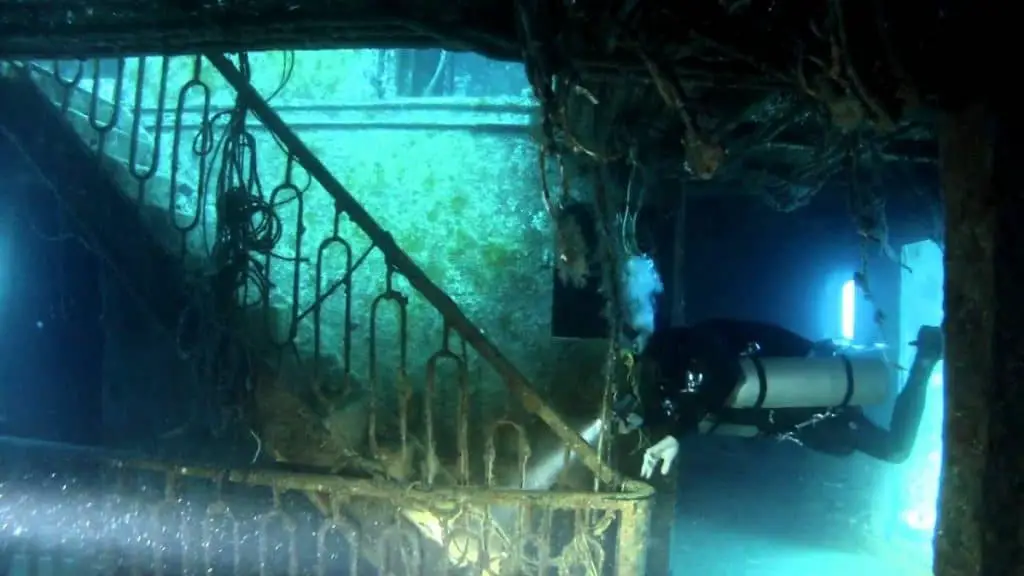 Following a gas explosion during maintenance work, the oil tanker Um El Faroud was scuttled to become an artificial reef. Measuring 115 meters (377 feet) long and weighing more than 10,000 tons, she is the biggest shipwreck that you can visit and explore in Malta.
Resting at 31 meters (102 feet) deep, this impressive wreck has a lot of sections to be explored. Outside, you can still see the propeller and the rudder. For technical divers wishing to penetrate, please do so as the bridge, control room and cargo hold await your presence.
HMS Stubborn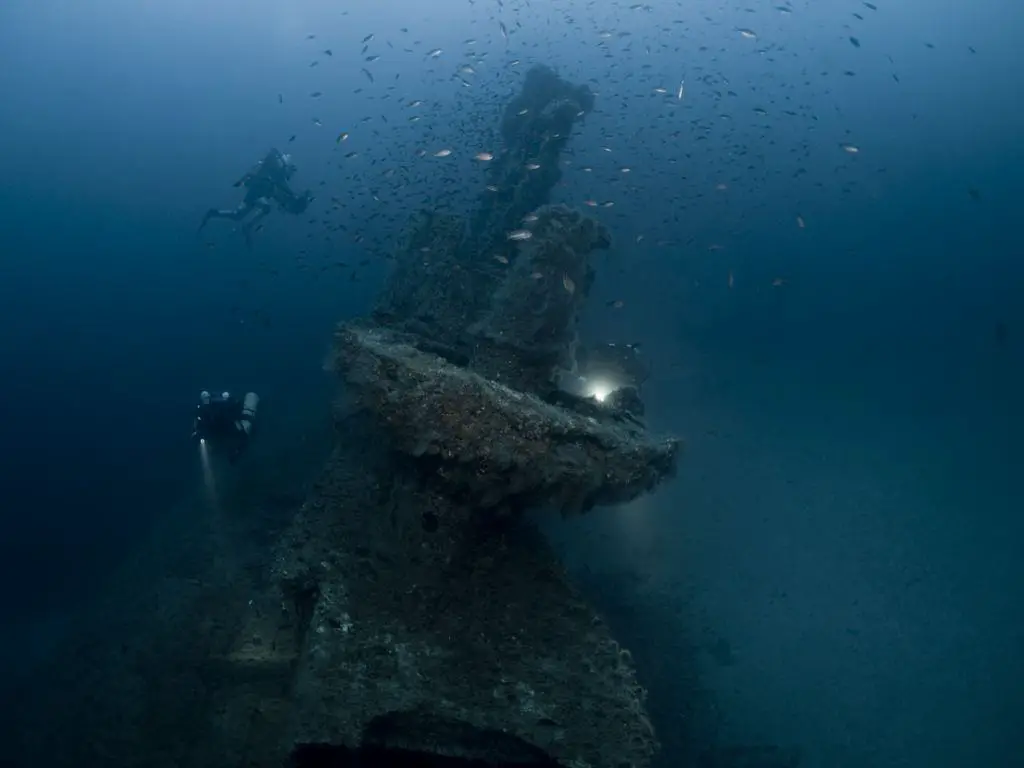 If you are into trimix diving, then there is a wreck diving site in Malta island that can satisfy your dive profile – the HMS Stubborn. Located near the Jesus Christ statue, the former S-class submarine is now resting at 45 meters (148 feet) deep in a sandy bottom. While exploring this wreck that is now encrusted with barnacles and algae, you cannot help but ask: Why was she named Stubborn? But for us, she was not stubborn. On top of the fact that she spent the Second World War at home defending its waters, she was able to attack and sank 2 Japanese vessels when she was transferred during the Pacific Far East patrol.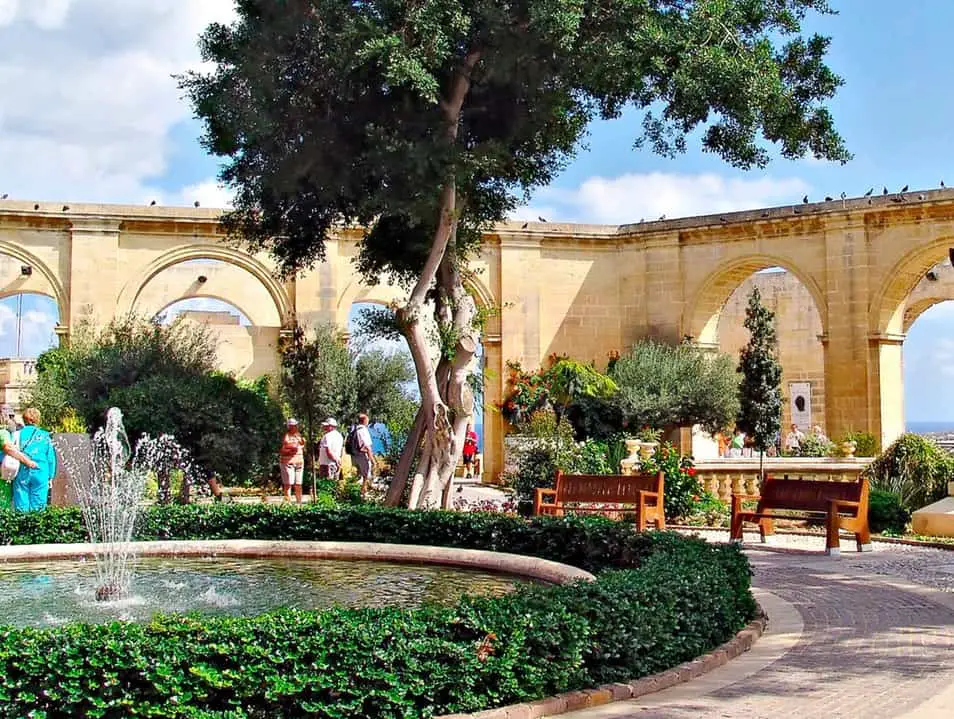 Sidetrip: While in Malta, there is plenty of sightseeing to be done. Malta has many monuments, castles, cathedrals, and squares to be explored, as well as beautiful beaches. The upper Baraka Gardens, created in 1661 by Italian knight Flaminio Balbiani, has incredible flower beds. You can also visit the National Museum of Archeology to learn about the ancient history of the Maltese Archipelago.
Gozo Island: Diving the Island of the Seven Hills
Gozo is the second-largest island in Malta that has a rural setting. It is also known as the "Island of the Seven Hills" due to the 7 miniature mountains that have created a jugged coastline and breathtaking views. Most of its dive sites feature a varied limestone formation the creates stunning underwater scenery.
Mgarr Ix Xini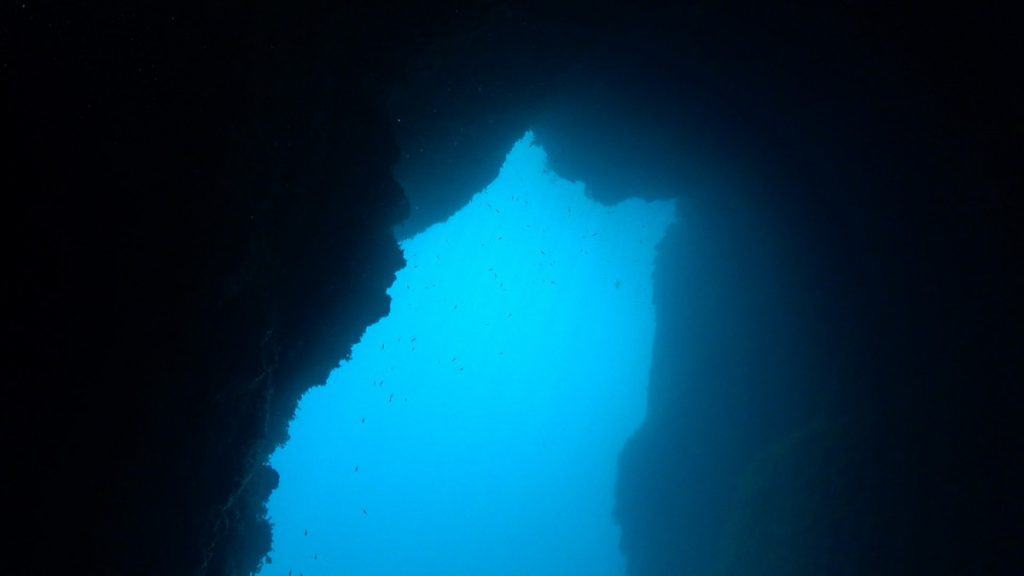 Located in Xewkija village on the southern coast of Gozo Island, Mgarr Ix Xini is a picturesque natural bay that predominantly has calm and clear waters. Aside from the diversity of marine life that is usually small in size, the main attraction of this dive site is the tow caves that cut its way towards the rock face. You can explore this cave by swimming towards the right side of the bay and descend down to 12 meters (39 feet) deep. Once you exit the cave, you will arrive at a shallow bottom in the middle of the bay where it is filled with sponges and small marine critters flying gurnards, stargazers, picarel, starfish, sea horses, and octopus.
Raz ll Hobbz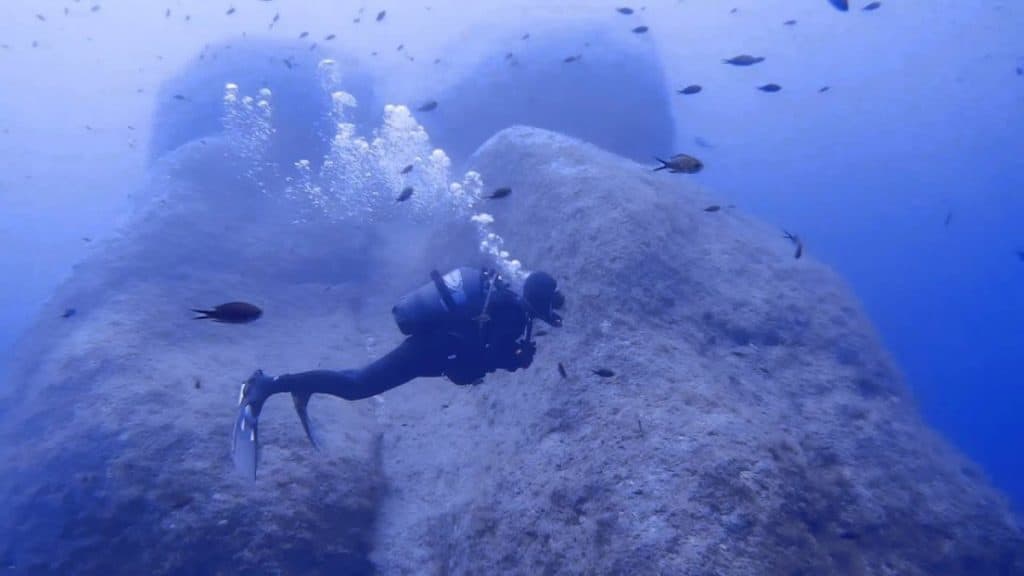 Another dive site in Gozo island that has a unique underwater landscape can be found in the Municipality of Ghajnsielem. Also called as Middle Finger, Raz ll Hobbz is a huge column of rock rising from the deep and towers towards the surface just 8 meters (26 feet) below the surface. In between the rock pillar and the shore is a narrow channel at 35 meters (115 feet) deep. You often swim inside the channel where the end leads to a shallow plateau at 5 meters (16 feet) deep. If you wish to explore the other side of the channel, then prepare to go deep diving as the bottom of the rock pillar reaches 40 meters (131 feet) deep.
Double Arch Reef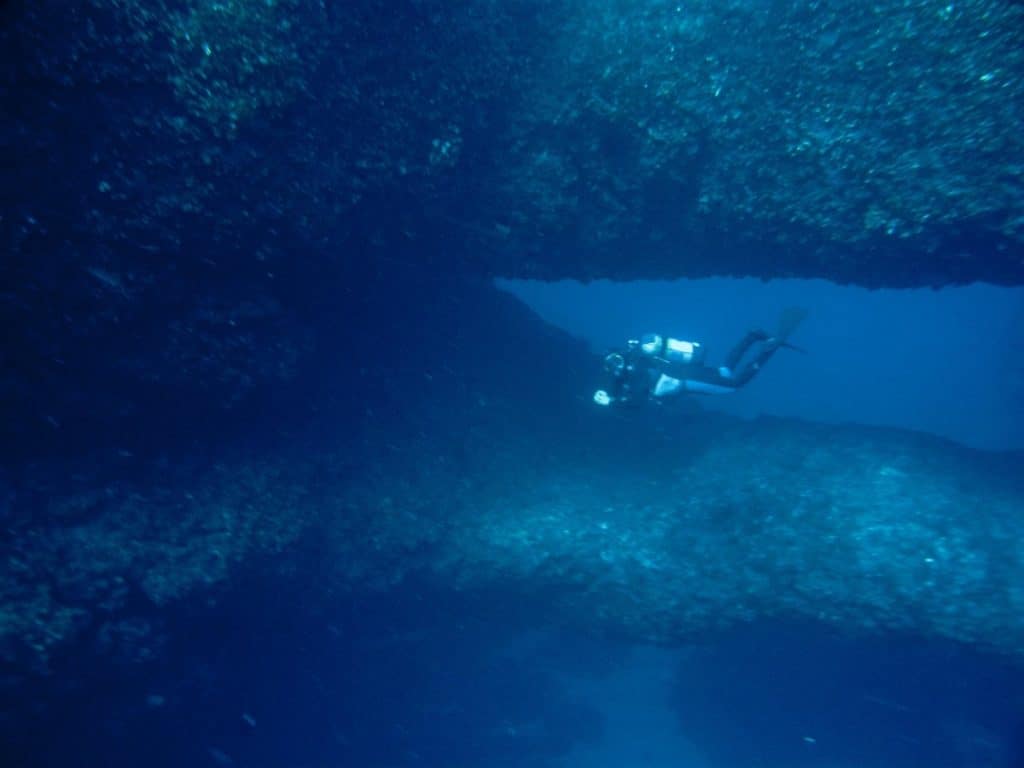 Favorite among local divers is the Double Arch Reef. Located in Xwejni Bay in Marsalforn off the north coast of Gozo Island, this dive site has two natural arches that sit on top of each other. From Xwejni Bay, you can do shore entry and reach the underwater structure with just a 10-minute swim. While the reef starts at 15 meters (49 feet) deep, the arches can be found when you reach 20 meters (66 feet) deep. But the attraction does not end with the arches as small caves can be found. Do not forget to bring your underwater camera and get ready to get panoramic shots as schools of barracuda often pass by the arch.
Blue Hole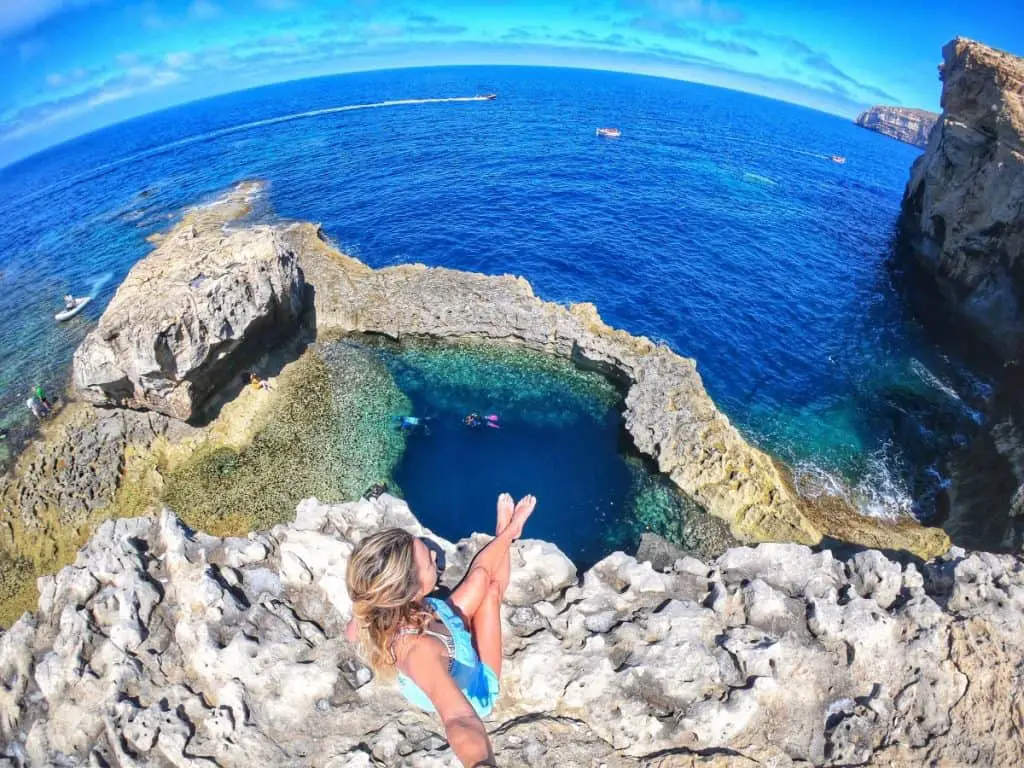 Blue Holes are a popular attraction for scuba divers and Gozo island has one that is unique and can be safely explored by newbie divers. Located in San Lawrenz in the western coast of Gozo island, the Blue Hole is a natural formation that starts in a reservoir. From the reservoir, you will swim through a large arch that leads to the main wall of the blue hole where its vertical structures go all the way down to 60 meters (197 feet) deep.
Take note that going to the Blue Hole has multiple entries. For newbie divers, we highly suggest you follow the little chimney that will lead you to a 7 meter (23 feet) deep platform that acts as an underwater viewing deck of the Blue Hole.
MV Karwela Wreck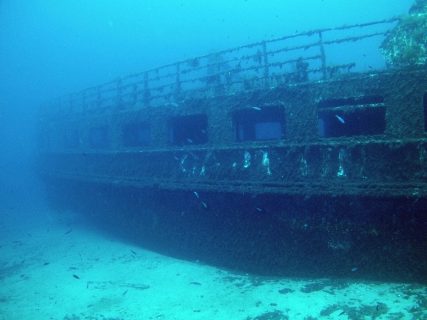 You can go wreck diving in Gozo island and the MV Karwela wreck is one of the 3 shipwrecks that you can explore. Located Xatt l-Ahmar in the southeastern coast of Gozo Island, this former 58 meter (190 feet) long passenger ferry now rests at 30 meters (98 feet) deep and lies in a perfectly upright position. You can safely penetrate the wreck courtesy from the various openings made before she was scuttled. With this, you can easily explore the three bridges that compose this once mighty Captain Morgan Cruises ferry.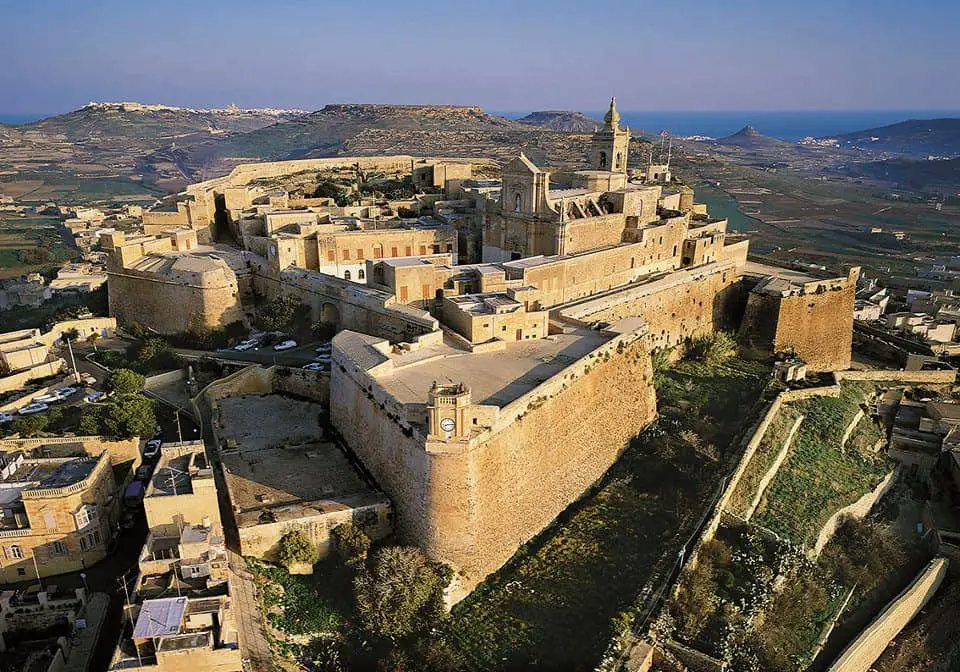 Sidetrip: Gozo will keep you busy above the water too. This is a picturesque and tranquil city to explore that has layers of history behind every monument. The Citadel is a great place to explore where you can find cafes and souvenir shops. You can visit the beautiful market of Ta´ Dbiegi Craft Village which has artisans working with textiles, leather, and metal.
General Information about Malta
Capital city
Valletta
Currency
Euro
Official language
Maltese and English
Visa Required
No, for stays up to 90 days
Electricity Standards
230 V / 50Hz
Time Zone
GMT+2
Official tourist information website
www.visitmalta.com
Points of Interests
Malta island: Baraka Gardens in Valletta, National Museum of Archeology

Gozo island: Snorkeling in Raz ll Hobbz, visit Comino Island, visit the Ta' Pinu Basilica