Occupying one of the three southern peninsulas in Europe that are adjoined by over a thousand islands and bordered by the Aegean Sea on the east, the Ionian Sea on the west, and the Mediterranean Sea on the south, Greece has the 11th longest coastline in the world. While this characteristic makes it ideal for scuba diving, it was only until 2005 that the whole coast of Greece was open for diving tourism when it lifted its restrictions.
Since then, divers can freely explore the marine environment of Greece that is filled with dive sites that can be accessed by all levels of diver certification. And you need to awaken that olympian spirit within you to fully explore its 13,676 kilometer (8,498 mile) long coastline.
Diving Conditions in Greece
While Greece predominantly has a Mediterranean type of climate, it varies according to region. In particular, southern Greece has hot and dry summers while northern Greece experiences freezing winters and hot/humid summers.
The best time to go diving in Greece is from April to October. During these months, the water is calm and clear with visibility ranging from 20-30 meters (60-100 feet). When it comes to water temperature, you have to take note that during summer, it averages at 24°C (75°F ) but will drop down to 13°C (55°F) during winter. With this, it is recommended that you wear a 3-5mm thick wetsuit during summer and a 7mm wetsuit or a drysuit during winter.
If you try to look at the scuba diving map of Greece, it will tell you that most of its top dive sites are located in an island setting. This is on the exception when you go diving in Athens which is part of mainland Greece and is considered a technical diver's paradise courtesy from its deep shipwrecks.
Diving Conditions in Greece: at a Glance
Ave. visibility
20-30 meters (60-100 feet)
Ave. water temperature
3-24°C (55-75°F)
Current
Low to average
Experience
For all levels of certification
Exposure Suit
Summer: 3-5mm
Winter: 7mm or drysuit
Type of diving
Wall diving, drift diving, deep diving, cave diving, boat diving, shore diving, and wreck diving
Marine life
Greater weever, ornate wrasse, Mediterranean rainbow wrasse, silverside, painted comber, black goby, tentacled blenny, red scorpionfish, saddled sea bream, white sea bream, European seabass, Mediterranean parrotfish, pearly razorfish, common sole and the Mediterranean moray eel
Corals
Some
Wrecks
Some
Liveaboard
No, but recommended for the Aegean and the Ionian Sea
Best time to visit
April to October
Main diving area
Crete Island, Aegean Islands, and the Ionian Islands
Best Dive Sites in Greece
Crete Scuba Diving: Home of the Mediterranean Monk Seals
With a coastline length measuring 1,046 kilometers (650 miles) and with a population of 630,000, Crete is the largest and most populous of the Greek islands. Situated 319 kilometers (198 miles) south of the Capital City of Athens, Crete is a popular diving destination in Greece where its dive sites are classified as underwater caves, reef flats, and vertical walls. Aside from reef fish which are considered as a regular attraction of Crete, Mediterranean Monk Seals are a special attraction, especially that they are already classified as critically endangered.
Mononaftis
Recognized as the largest dive site in Crete, Mononaftis is a large reef that houses several micro dive sites that are either classified as a coral garden, small canyon or underwater cave and spread at a depth range of 18 – 35 meters (59-115 feet). Marine life is flourishing in Mononaftis. Descending to this particular dive site allows you to see octopus, breams, moray eels, stingrays, scorpionfish and groupers. In fact, there are 2 popular groupers in Mononaftis that are relatively huge in size and may come close to your dive group when you go near their territory. Mononaftis is also a popular night diving spot where the reef is populated with nocturnal animals at night like cuttlefish, squids, shrimps, and crabs.
El Greco Reef and El Greco Cave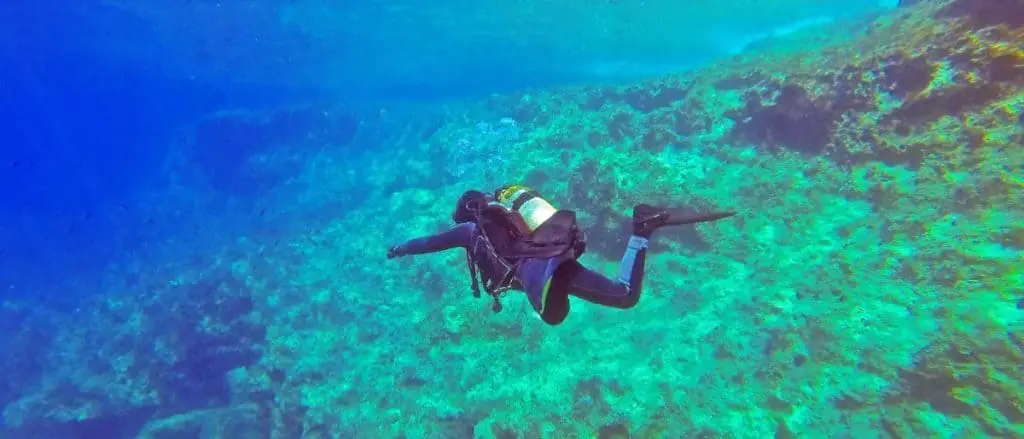 Diving in El Greco can be confusing, especially if your primary dive objective is to look for the cave. As you descend to the shallow reef floor, you will notice that are caves where its size can accommodate up to 4 divers. But this is not the main cave of El Greco. As you reach the edge of the reef, you will descend further down in a vertical limestone wall where the main cave is found at 17 meters (56 feet) deep. With a length of 30 meters (98 feet) and 8 meters (26 feet) in height, El Greco Cave can comfortably accommodate up to 8 divers. Inside the cave, you can see stalagmites, stalactites and a vertical siphon can be found at the rear end where you can ascend in an air-filled cavity.
Messerscmitt Wreck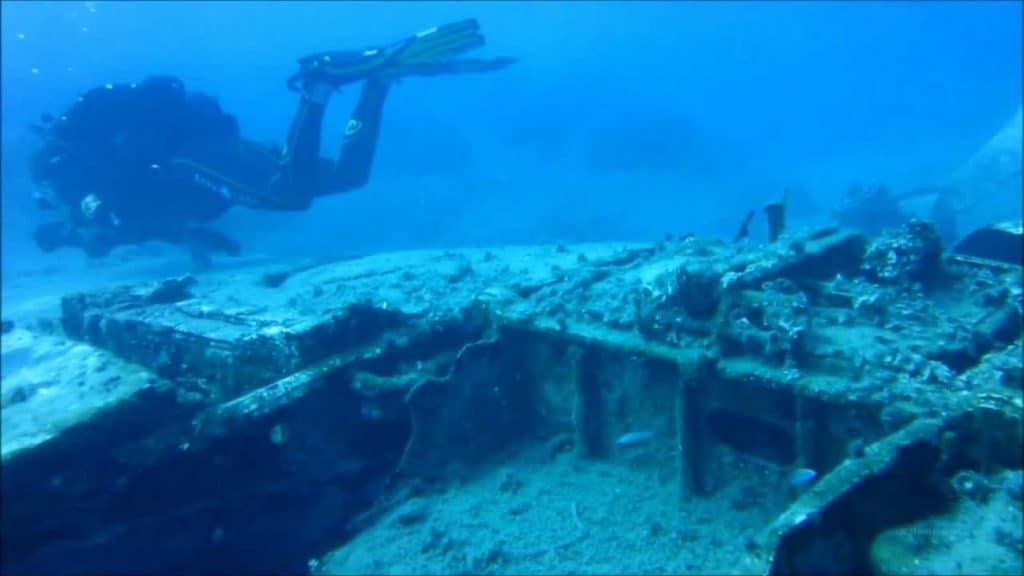 Wreck diving can also be done in Crete courtesy from the remains of a German World War II  fighter plane – the Messerschmitt 109. Situated 800 meters (2,625 feet) offshore, this plane wreck now rest at 24 meters (79 feet) deep. Descending to its structure, you will see that this plane is resting on an upside orientation and is broken into several fragments. While the tail is badly damaged, the wings and the fuselage are still intact and one of the machine guns is still in place and highly visible.
Important notice while diving the Messerschmitt wreck: ammunitions are still found in the seafloor, and if you see one, DO NOT TOUCH IT. Instead of picking up old bullets, we suggest you proceed and enjoy a nearby reef that is just 20 meters (66 feet) away from the wreck.

Sidetrip: Crete is the center of the Minoan civilization, the earliest high culture in Europe. A visit to the Lychnostatis Open Air Museum is a must. Balos has breathtaking views and a beautiful lagoon; it is located in the Chania area. Chrissi Island in the Ierapetra region is a great peaceful beach trip.
Aegean Islands: Discovering Pristine Dive Sites
Located above Crete, the Aegean Islands is an archipelago stretching between mainland Greece and Turkey. Consisting of several islands, diving in the Aegean Islands is diverse and most of its dive sites have crystal clear waters.
Cyclades
The Cyclades are composed of 220 islands (39 of which are major islands while only 24 islands are inhabited). They are the most famous of all Greek islands where one can find cosmopolitan nightlife as well as isolated peace and tranquility.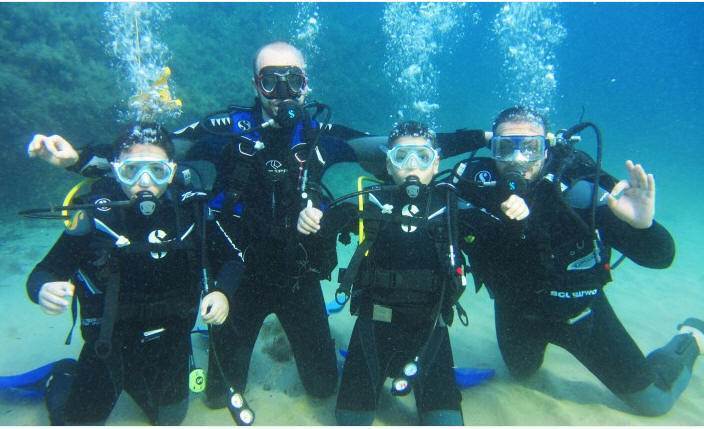 In Mykonos Island, you can go Chios island diving and explore the reefs and caves of Prasonisia that is considered not just one of the best in Greece, but also one of the best scuba diving in the world. Descending down to its reef allows you to large shoals of barracuda and mackerels swimming off in its pelagic zone. Towards southeast is the islet of Dragonisi where you can see a spectacular underwater rock formation.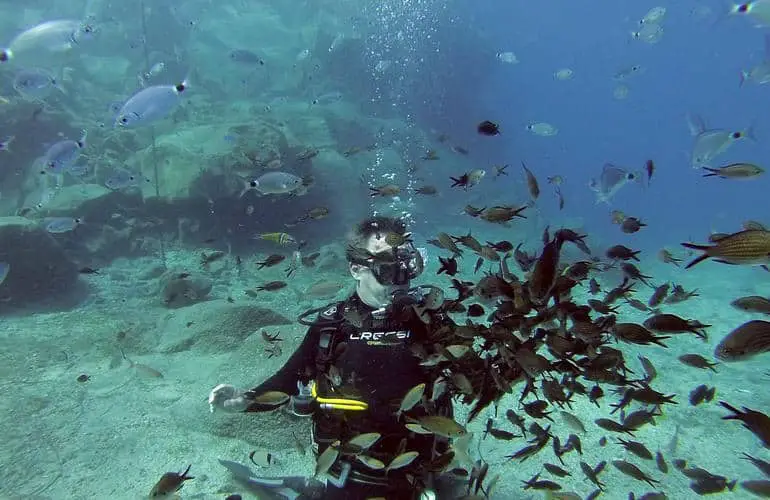 Scuba diving in Santorini Greece is a year-round activity, especially in the Caldera area and off the coast of Kamari. While it has over 30 underwater attractions in Santorini scuba diving, its dive sites are predominantly volcanic in origin and that its varied bottom topography presents a unique landscape to explore.
Other noted diving spots in the Aegean Islands are the reefs of Palios, the crystal clear waters of Lesvos, the underwater caves of Lamania and the underwater lava formation of Volcano Tears.
Ionian Islands
If Crete and the Aegean Islands are the prime diving spots in the eastern region of Greece, then the Ionian Islands are the place to be in the east.
Diving in Corfu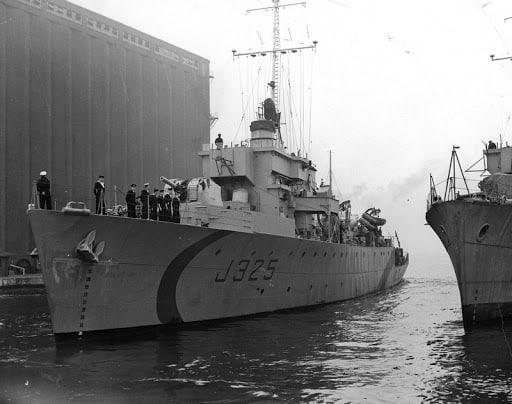 Corfu is the 2nd largest island in the Ionian Sea and houses the most number of dive sites. Wreck diving is popular in Padi Corfu where you can explore 2 shipwrecks. Sunk by a mine in 1945, HMS Regulus was a British minesweeper that is now resting at the seafloor 8 meters (26 feet) deep. While this was badly damaged by the mine blast, it still holds significant vessel pieces like the anchor where you can take a good underwater photo.
Off Kassiopi Harbour is a small rocky islet that has a wreck believed to be of Greek or Roman origins – the Nissopoulo wreck. As you enter the water, you will follow a reef slope that leads to a plateau where the wreck is resting at 26 meters (85 feet) deep. Aside from Amphoras (which was the basis of dating this wreck) that litters the seafloor, the wreck structures have a good population of groupers that have been thriving in the vessel's remains for years. On your way back to towards the shallows, you will pass by 3 large anchors that are encrusted with sponges and sea fans.
Zante Scuba Diving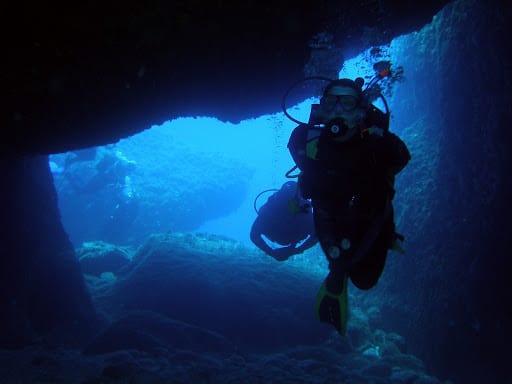 Also known as Zakynthos, the Zante Islands is the third largest island in the Ionian Sea and has a decent amount of diving sites. One of its popular spots is Alexander's Cave. Situated in Paxos, diving in Alexander's Cave initially will take you to a reef near a cliff that leads to a horizontal tunnel system that goes deep into the mountain. You can penetrate further since the tunnel is 60 meters long. As you exit the cave, you will be greeted by an array of marine life where you can see white breams, dolphinfish, barracudas, amberjacks and loggerhead sea turtles.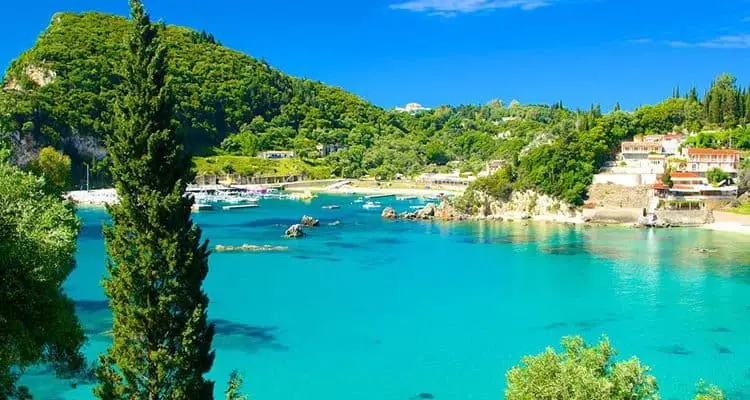 Sidetrip: You can visit Paleokastritsa which is a series of bays. Here you can sunbathe on the beaches or go snorkeling in Greece as the is crystal clear. Porto Katsiki in Lefkada has turquoise waters next to lazy rock cliffs. It is said to be one of the most outstanding beaches in Greece and all of Europe.
General Information about Greece
Capital city
Athens
Currency
Euro (EUR)
Official language
Greek
Visa Required
No, for visits of 90 days or less
Electricity Standards
230 V / 50Hz
Time Zone
GMT +3
Official tourist information website
www.visitgreece.gr
Points of Interests
Crete: Aquaworld Aquarium, Elafonisi Beach, Lychnostatis Open Air Museum, Chrissi Island

North Aegean Islands: Polychnitou or Eftalou hot springs in Lesvos, Vathi sightseeing, Pythagorion Village in Samos, Aliki beach

Cyclades Islands: Mikonos town sightseeing, Caldera cruises and the Akrotiri excavation in Santorini.