The Dominican Republic is one of the most popular and most visited countries in the Caribbean region. Within its 48,442 square kilometers (18,703 square miles) land area are tourist destinations like cathedrals, castles, monasteries, fortresses, mountain peaks, lakes, and World Heritage Sites. Golfers, in particular, are highly attracted to the Dominican Republic where they can choose and play at 26 golf courses making this nation a premier golf destination in the Caribbean.
Tourists are not just limited to the land attractions of the Dominican Republic. Scattered along its 1,600 kilometers (1,00 mile) long coastline, it has world-class dive sites that take you to go freshwater cave diving, reef diving, wall diving, shark diving, and wreck diving.
Diving Conditions in the Dominican Republic
In general, the Dominican Republic has a tropical rainforest climate. However, due to its diverse topography, this Caribbean nation has a climate variation over short distances and is considered the most varied of all the Antilles archipelago. It has 2 pronounced seasons: the dry season and the wet season. In particular, the wet season along the coast runs from November to January while the wet season of the remaining parts of the country starts from May to November. With this, May through September are considered the best months to go diving in the Dominican Republic where its surrounding waters are calm, warm and clear.
During these months, you will enjoy the warm water temperature ranging from 25 – 29°C (77 – 84°F) and swim in crystal clear waters with visibility ranges from 15 – 30 meters (49 – 98 feet).
Diving operations in the Dominican Republic are concentrated on the northern coast particularly in Puerto Plata and on the southern coast that starts from the Capital City of Santo Domingo and stretches eastward towards La Romana.
Being the birthplace of this nation's tourism, scuba diving the Dominican Republic Puerto Plata is very popular. This city on the northern coast has over 15 dive sites that are scattered in its 100 kilometers (62 miles) long coastline. On the other end, the southern coast bears more dive sites where the best scuba diving vacation spots are found. Popular attractions on the southern coast include diving Catalina island Dominican Republic, Bayahibe diving, La Caleta National Underwater Park and Saona island scuba diving.
Diving Conditions in the Dominican Republic: at a Glance
Ave. visibility
15-30 meters (49-98 feet)
Ave. water temperature
27°C (81°F)
Current
Low
Experience
For all Levels of Certification
Exposure Suit
3 to 5 mm
Type of diving
Reef diving, shore diving, and cave diving
Marine life
Yellowfin tuna, red snapper, dolphinfish, marlin, blue tang, bicolor damselfish, blue Chromis, ocean surgeonfish, four-eye butterflyfish, rock beauty, yellowhead wrasse, sergeant major, French grunt, brown Chromis, princess parrotfish, stoplight parrotfish, black bar soldierfish, harlequin bass, spotted goatfish, Graysby, yellow goatfish, barred hamlet, sharp nose puffer, long spine squirrelfish.

Seasonal: Humpback whales in Samana Bay from January to March
Corals
Some
Wrecks
Some
Liveaboard
No
Best time to visit
May to September
Main diving area
La Romana and Puerto Plata
Best Dive Sites in the Dominican Republic
Puerto Plata: Gem of the North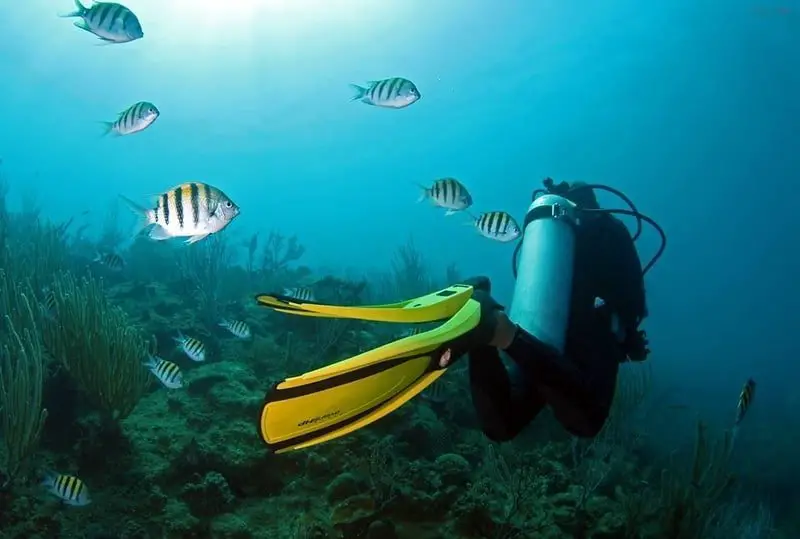 Situated on the north coast, Puerto Plata is the main tourist attraction and your stepping stone in the Dominican Republic as it houses 1 of the 8 international airports. Once you arrive at the airport, it will not take you long to go diving. Located 7 kilometers (4 miles) or a 10-minute ride, you will arrive at Sosua Bay where most of the dive sites in Puerto Plata are located.
Airport Wall
One of the nearest dive sites in Puerto Plata will take you to a combination of reef diving, wall diving, and deep diving – the Airport Wall. You will descend at a shallow reef at 10 meters (33 feet) deep that gently slopes towards the ledge and drops down 30 meters (98 feet) deep. Newbie divers can explore the upper section of the reef where you can navigate in several swim-throughs. Experienced divers can traverse down the limestone wall that is filled with corals, sea whips and sea fans. If you reach the seafloor and continue to swim offshore, you can find pinnacles that are teeming with marine life.
Zingara Wreck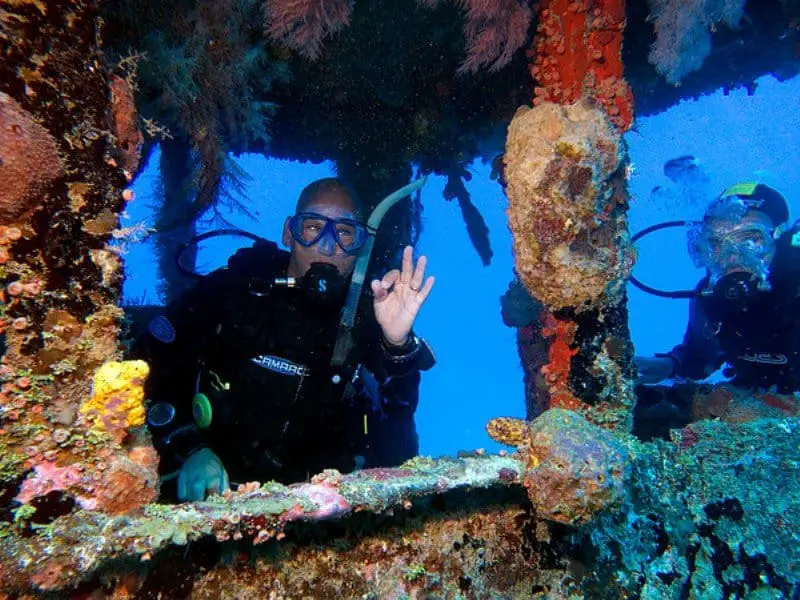 Recommended only for advanced divers, Zingara is one of the many wreck dive Dominican Republic sites that you can explore. It may be a coincidence that the length of this vessel is equal to the depth where it is now resting. Come to think of it: the remains of this 36 meter (118 feet) long cargo ship is resting at 36 meters deep. It was intentionally sunk in 1992 to become an artificial reef and is now being colonized with corals, sponges, and the structures that have attracted a variety of fish like moray eels and barracudas.
Dudu Lagoon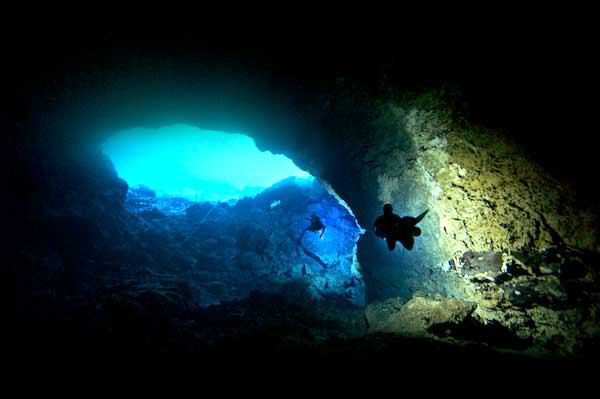 If you are into technical diving, then head out 119 kilometers (74 miles) east of Puerto Plata in a small town of Cabrera where it is famous for Dudu Lagoon. Exploring this freshwater cave requires you to walk down a sinkhole. When diving, the average depth is just shallow at 10 meters (33 feet) deep, but the distance that you need to swim (that's if you want to reach the edge) stretches over 100 meters (330 feet). The visibility inside the cave is clear and you can clearly see that the tunnel will lead you to two scenic swim holes. Inside the cave are stalactites and colonies of bats.
Silver Bank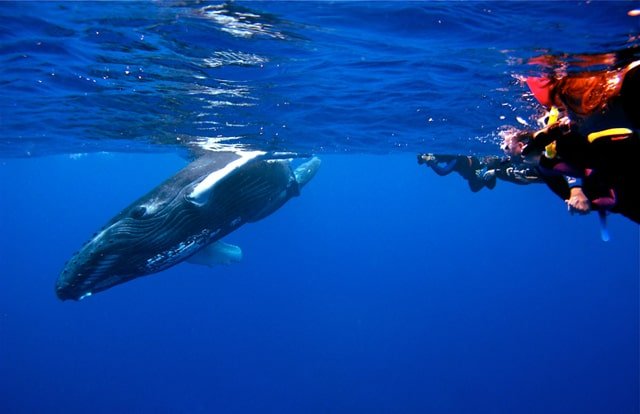 126 kilometers (78 miles) northeast of Puerto Plata is Silver Bank. This offshore site that allows you to go snorkeling with one of the biggest marine animals. Being seasonal that only runs from January to March, snorkelers flock this part of Puerto Plata to swim and interact with Humpback whales. During these months, these gentle giants come here to mate and give birth to their young.
Due to the popularity of Silver Bank, liveaboard vessels from neighboring countries like Turks and Caicos will pass by this part of the Dominican Republic taking their guests to snorkel with humpback whales.
Other noted dive spots in Puerto Plata are the yellow snapper loaded reefs of Three Rocks, the surgeonfish laden reefs of Cayo Arena, the soft coral walls of Larimar and the Sergeant-Major dominated reefs of Punta Rucia.
Free Diving Dominican Republic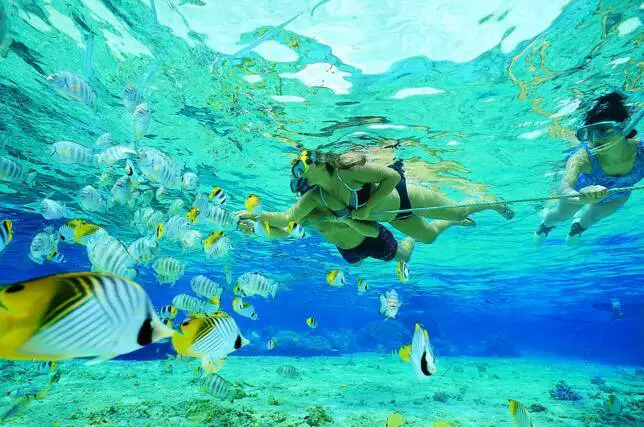 Freediving and snorkeling is popular in Puerto Plata. There are lots of tour companies that offer a half-day excursion where Sosua Bay is often your jump-off point. The twin shallow reefs of Sosua is a famous snorkeling spot where you can swim in 2 nearby shallow reefs that are loaded up with lots of tropical reef fish like fusiliers, sergeant majors, and other damselfish species.
Recommended dive shop: If you are looking for a dive shop that offers equipment rental and scuba tours, we highly recommend Seapro divers Puerto Plata. If you are coming in with a friend who is not yet a certified diver, then you can book with them for 2-day scuba certification.
Diving South from Santo Domingo to La Romana
Along the 123 kilometers (76 miles) coastline stretch between the Capital City of Santo Domingo to La Romana are some of the best diving spots of the Dominican Republic.
La Caleta Underwater National Park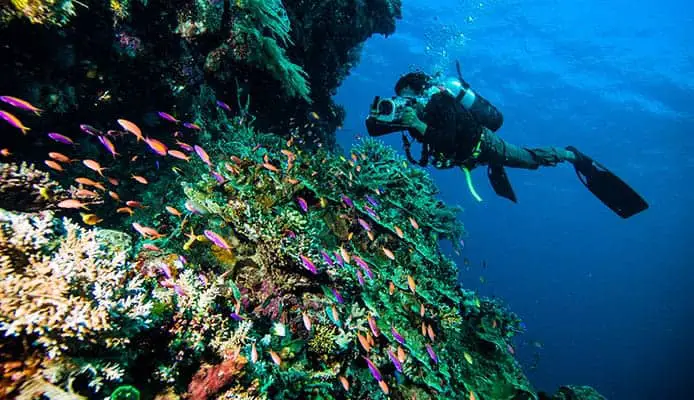 Located 20 kilometers (12 miles) east of Santo Domingo is one of the Caribbean's top 5 diving spots. Declared in 1986, La Caleta is an Underwater National Park that covers 10.1 square kilometers (3.9 square miles) of protected reefs, karstic rock, tunnel systems, and caves. Generally, it has an irregular underwater topography that has three defined reef terraces that run parallel to the coastline.
Aside from reef diving, wreck diving is popular in La Caleta where you can explore at 4 shipwrecks. The Hickory is the most popular shipwreck in La Caleta. This 40 meters (130 feet) long transport freighter is now resting at 18 meters (60 feet) deep after she was sunk to become an artificial reef. Other shipwrecks that you can explore are the 22 meters (69 feet) steel tugboat El Limon now resting at 15 meters (49 feet) deep, the 33 meters (108 feet) long tugboat El Catuan and the 60 meters (195 feet) long cargo freighter Tanya V that is now resting in a sandbank at 20 meters (66 feet) deep.
La Romana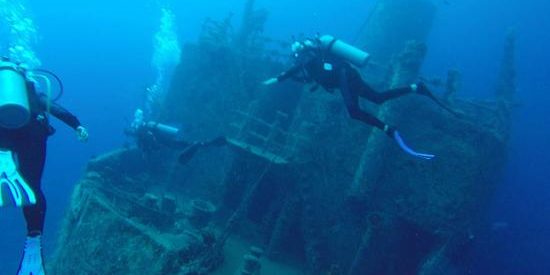 La Romana has over ten different dive sites where good visibility is a common factor. You can start exploring its underwater environment by visiting the St George wreck Dominican Republic. Originally named MV Norbrae and renamed afterward from Hurricane George, this 73 meter (239 feet) long trans-Atlantic cargo ship is now resting 0.8 kilometers (0.5 miles) off the coast of Dominicus in diving Bayahíbe at 30 to 40 meters (98 to 131 feet) deep where the structures have attracted a good population of barracudas.
Santa Catalina Wall is another popular dive site in La Romana where it is considered as one of the best wall diving in the Dominican Republic. As you descend, you will traverse a very steep limestone wall that starts at 10 meters (33 feet) deep and goes all the way down to 45 meters (148 feet) deep. The wall is covered with corals, sponges, sea fans and surrounded by a variety of tropical reef fish. As you swim along the wall, you can see that it is dotted with holes where it has become the refuge of moray eels and lobsters.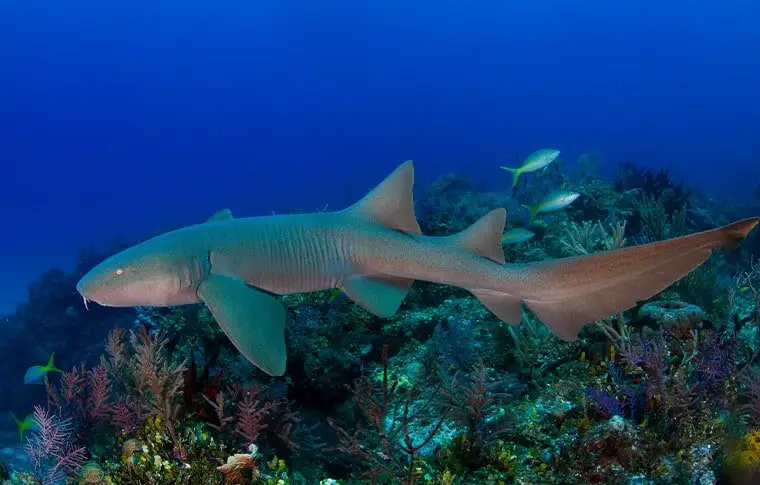 Recommended for advanced divers is a popular shark diving Dominican Republic – Shark Point. Located close to Catalinita Island in the village of Bayahibe, this is one of the few sites in the Dominican Republic where you can see reef sharks and nurse sharks. Combining reef diving and deep diving, you will descend down to the reef floor at 25 meters (82 feet) deep where the sharks are found. On top of sharks, you can also see stingrays and eagle rays.
Other noted dive sites in La Romana are the palm-fringed beaches of Saona Island in Parque Nacional del Este and the starfish haven of La Parguera.
Sidetrip: Like several other Caribbean countries, the Dominican Republic sits in the top of a limestone foundation that had either sank or rose to the surface over time. Due to this, you will find a lot of cave systems like the Fun Fun Caves. Located 45 minutes from the town of La Romana, it is the largest cave system in the Dominican Republic. You can sign up for a cave tour that includes trekking around tunnels, corridors, and underground rivers which makes it a great place for rappelling and spelunking.
General Information about the Dominican Republic
Capital city
Santo Domingo
Currency
Peso (DOP)
Official language
Spanish
Visa Required
No
Electricity Standards
110 V / 60Hz
Time Zone
GMT -4
Official tourist information website
www.godominicanrepublic.com
Points of Interests
La Romana: World Heritage Site of Colonial City in Santo Domingo, extreme adventure in Fun Fun Caves, diving in La Caleta National Park

Puerto Plata: Beach hopping in Playa Cabarete, Playa Diamante, Playa Grande, Du Du Lagoon; visit the 27 waterfalls of Damajagua, Puerto Plata Aerial Tram, surfing in Encuentro Beach and visit Fortaleza de San Felipe