On top of being a financial powerhouse, Malaysia is a popular tourist destination in Southeast Asia receiving over 20 million visitors per year. Guests can visit national parks, religious temples, scenic mountains and iconic engineering structures like the Petronas Towers in the Capital City of Kuala Lumpur where it is considered the world's tallest twin buildings. For guests who are into scuba diving, you have come to the right place since Malaysia is considered a leading dive destination in the world.
Diving Conditions in Malaysia
Malaysia is located just above the equator and enjoys a tropical climate where it is hot and humid throughout the year. Malaysia has one of the longest periods of dive time available. While diving is a year-round activity, the best time to go diving in Malaysia is from April to diving in November and diving in Malaysia December. During these months, you can enjoy a consistently warm water temperature ranging from 27-28°C (80-83°F) and clear waters where visibility runs from 10-30 meters (33-100 feet).
When it comes to its dive sites, since its main landmass shares border with Thailand, and Indonesia, diving will take you to its southern coast particularly in the Malay Peninsula and on the eastern coast in Sabah Province. Its dive sites houses over 3,000 species of fish (11 of which are endemic), 326 species of coral and allows you to go wall diving, cave diving, shore diving, boat diving, drift diving, deep diving, and wreck diving
Diving Conditions in Malaysia: at a Glance
| | |
| --- | --- |
| Ave. visibility | 10-30 meters (33-100 feet) |
| Ave. water temperature | 27-28°C (80-83°F) |
| Current | Average to Strong |
| Experience | For all levels of certification |
| Exposure Suit | 3-5mm |
| Type of diving | Wall diving, cave diving, shore diving, boat diving, drift diving, deep diving, and wreck diving |
| Marine life | Hawksbill sea turtles, leatherback sea turtles, olive ridley sea turtles, Scalloped Hammerhead sharks, tubemouth whip ray, Cocotropus echinatus (endemic scorpionfish), two-spotted red snapper, midnight snapper, lionfish, smallscale scorpionfish, leaf scorpionfish, ring-tailed cardinalfish, coral cardinalfish, two-lined monocle bream, big-eye bream, and yellow-lined goatfish |
| Corals | Famous for its coral |
| Wrecks | Some |
| Liveaboard | No, but recommended for Sipadan Islands |
| Best time to visit | April to December |
| Main diving area | Peninsular Malaysia and Sabah Province |
Best Dive Sites in Malaysia
Peninsular Malaysia
Also known as West Malaysia, Peninsular Malaysia is located south of Thailand, north of Singapore and has the biggest population in Malaysian territory. There are over 15 dive sites in Peninsular Malaysia that are suited for all levels of certification. These sites offer deep, shallow, muck dives and are known for their thriving marine life like manta rays, eagle rays, grey reef sharks, blacktip reef sharks, whitetip reef sharks, nurse sharks, barracudas, and jacks.
Pulau Redang (Redang Island)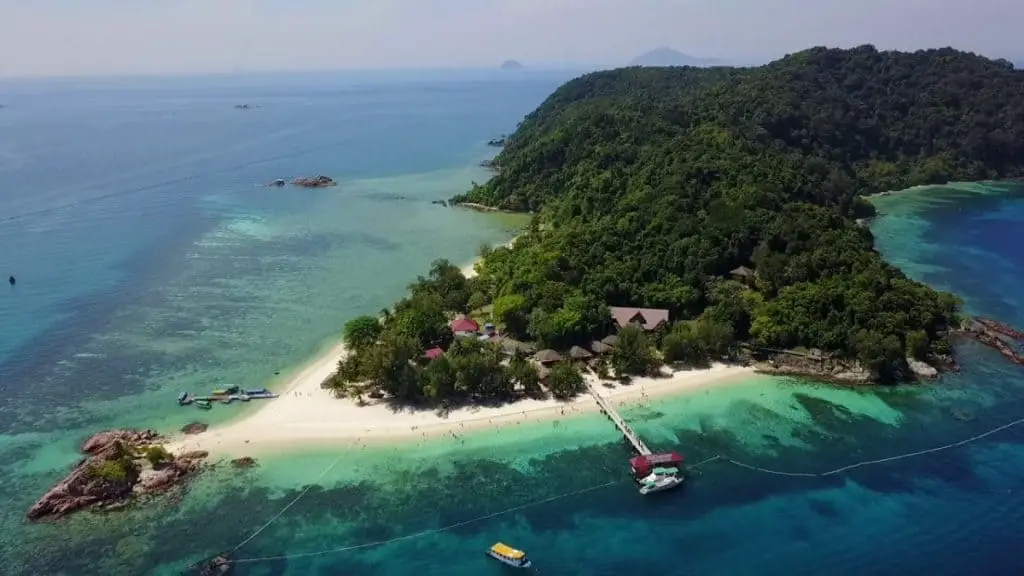 Comprising 1 of the 9 islands that constitute the Terengganu Marine Park, Redang Island is a tourism magnate in Peninsular Malaysia that is known for its crystal clear waters and white sandy beaches. Its underwater ecosystem is considered one of the most diverse coral gardens in Southeast Asia where it hosts over 50 species of hard corals, soft corals, mushroom corals, sea fans and gorgonians.
Big Mount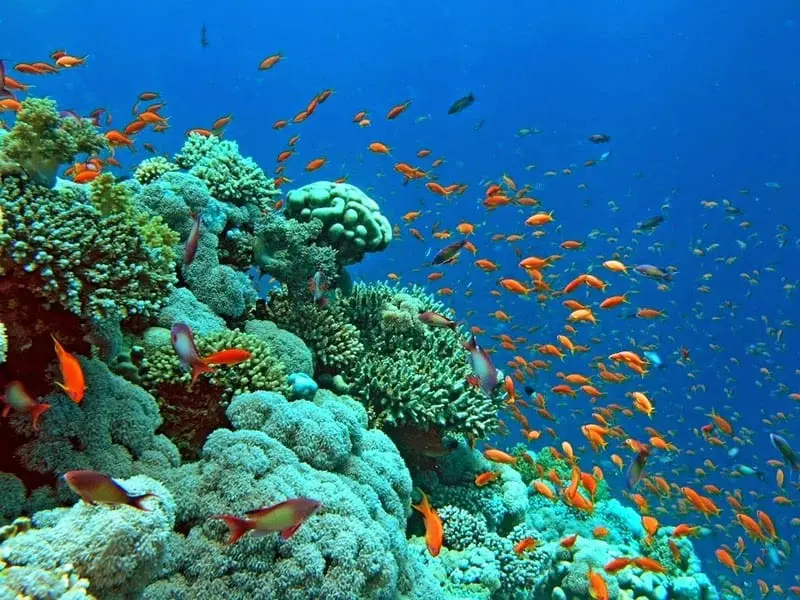 Situated 100 meters (330 feet) off the northern tip of Pulau Lima is a pile of big boulders aptly named Big Mount. Exploring this site will initially take you to explore a sloping reef that is carpeted with hard corals, soft corals, sea anemones and sea fans. The reef slope ends at 20 meters (66 feet) deep then drops off to a vertical wall that goes all the way down to 35 meters (115 feet) deep. The intersection between the reef slope and reef ledge is where most divers stop by where they can see a variety of large tropical fish like barracudas, tunas, groupers, and blacktip reef sharks.
Scuba diving in Tioman Island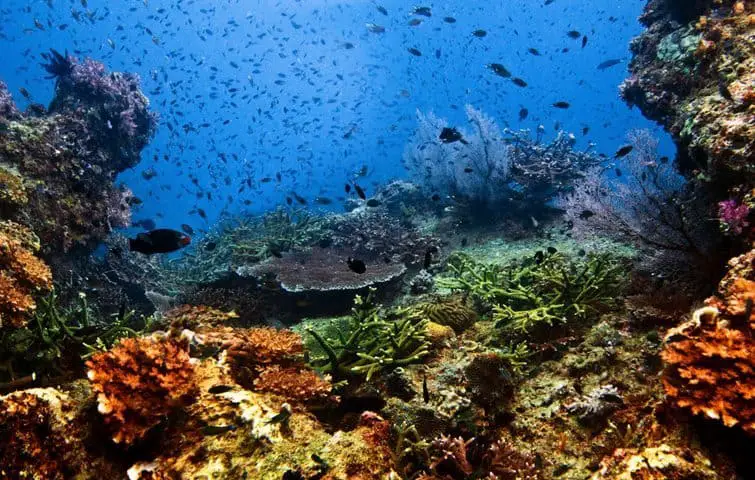 If you want to see the epitome of a pristine reef, then we suggest you visit Pahang Marine Park in a place called Tioman Island. On top of being the largest island in Peninsular Malaysia's east coast, it has one of the largest underwater display of healthy reefs. While it will take minutes (if not hours) to list down all the species of corals and fish that you can see in Tioman Island, it is summed as a brightly colored and vibrant reef system. On the reef floor, it is fully encrusted with corals, sponges and sea fans with varying colors and its fish population is immense where you can see small species (like Anthias and damselfish) up to the large marine vertebrates like manta rays and whales sharks.
Pulau Perhentian Besar (Perhentian Islands)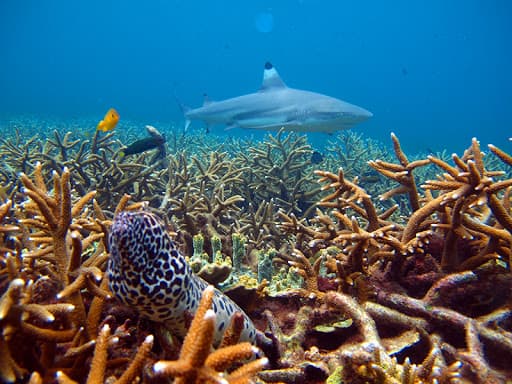 Located 20 kilometers (12 miles) off the coast of Terengganu are the 5 islands of Perhentian. All of the islands (particularly the two main islands of Perhentian Besar or Greater Perhentian and Perhentian Kecil or Lesser Perhentian) offer a relaxing setting that can be both enjoyed on land and underwater.
Diving in Perhentian Island is relatively shallow and will take you not deeper than 25 meters (82 feet). But despite being shallow does not mean that marine life is not thriving. In fact, it is flourishing. Just imagine swimming over massive reef gardens where its protruding coral arms are filled with small fish while midwaters are being patrolled by large pelagics like blacktip reef sharks. Marine reptile interaction is a common feature in Perhentian Island where it has a healthy population of sea turtles (like hawksbill sea turtles and olive ridley sea turtles) freely swimming in its reefs.
Sabah Province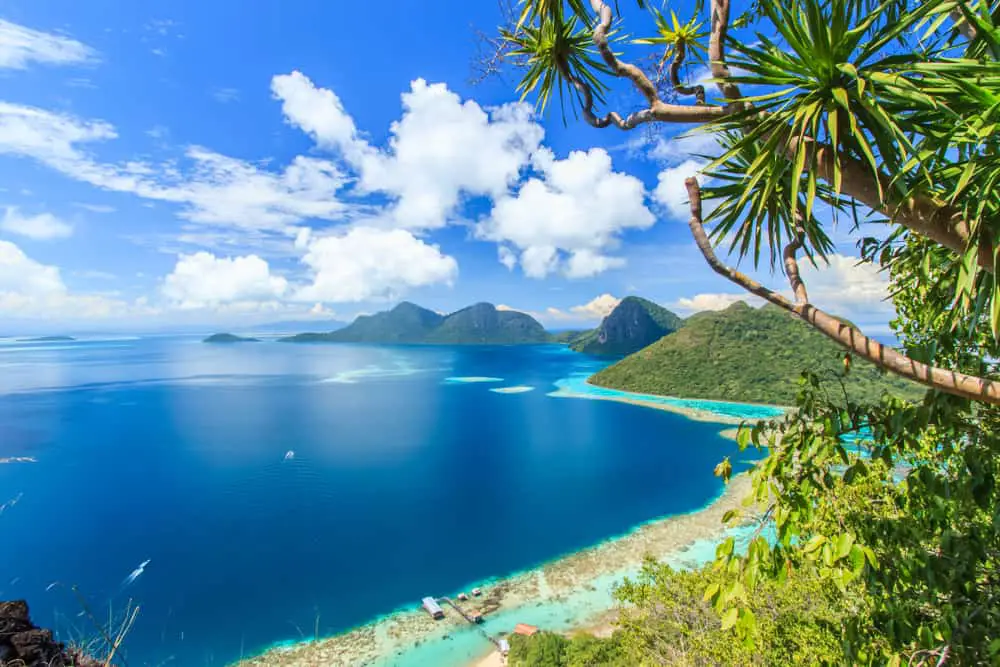 Occupying the northern section of Borneo, Sabah is a picturesque province of Malaysia that has a long list of sightseeing destinations, both on land and underwater. While it has 10 surrounding islands, diving will take you to the premier spots of Sipadan, Mabul, and Lankayan.
Sipadan Malaysia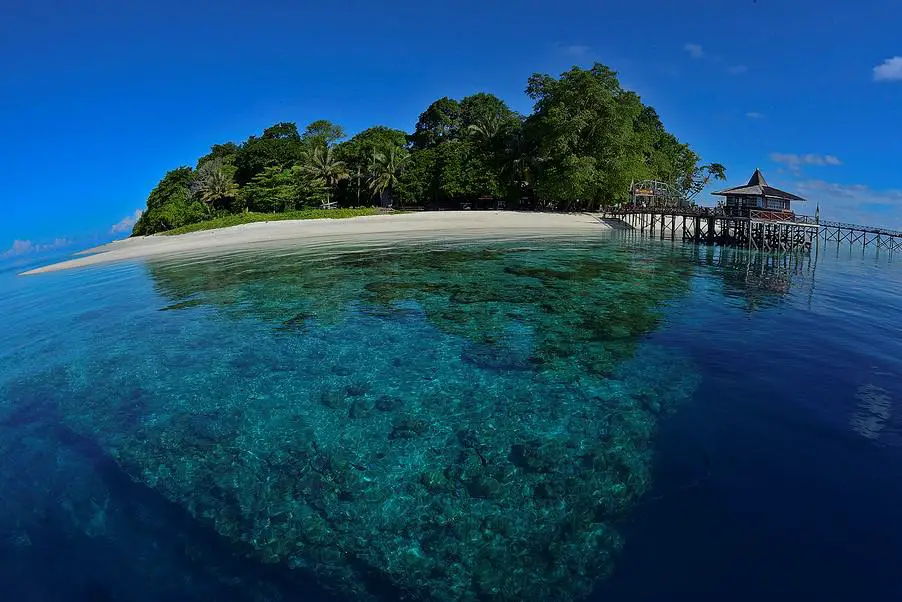 Sipadan is the only oceanic island in Malaysia that rises from the ocean floor at 600 meters (2,000 feet) deep. Sipadan diving Malaysia is a marine reserve that is described by Jacques Cousteau as "an untouched piece of art". Based on Sipadan diving review, it is consistently listed in the Top 10 Best Dive Sites in the World. Formed by layers upon layers of corals that sits on top of an extinct volcano, Sipadan features massive coral gardens and magnificent drop-offs and has one of the most highly diverse reefs in the world.
Barracuda Point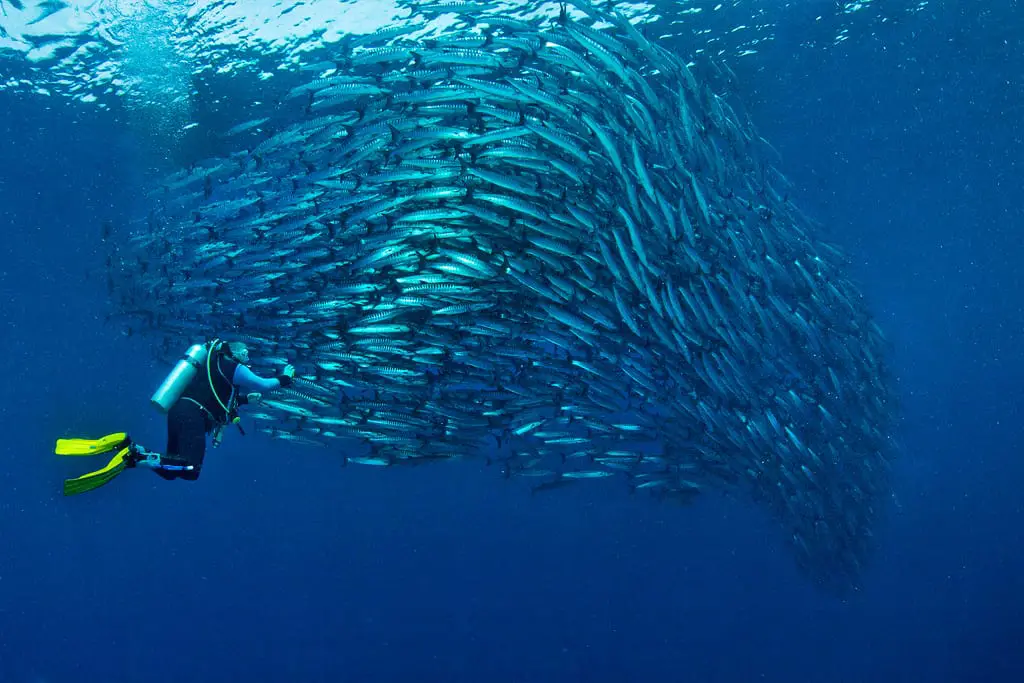 As the name suggests, this site is loaded up with apex predators where you can see thousands of barracuda. Initially, diving in Barracuda Point will initially take you to a shallow reef slope that is being encrusted with hard corals and soft corals. At the end of the slope is a ledge that drops down to 22 meters (72 feet) deep and ends in a sandy bottom.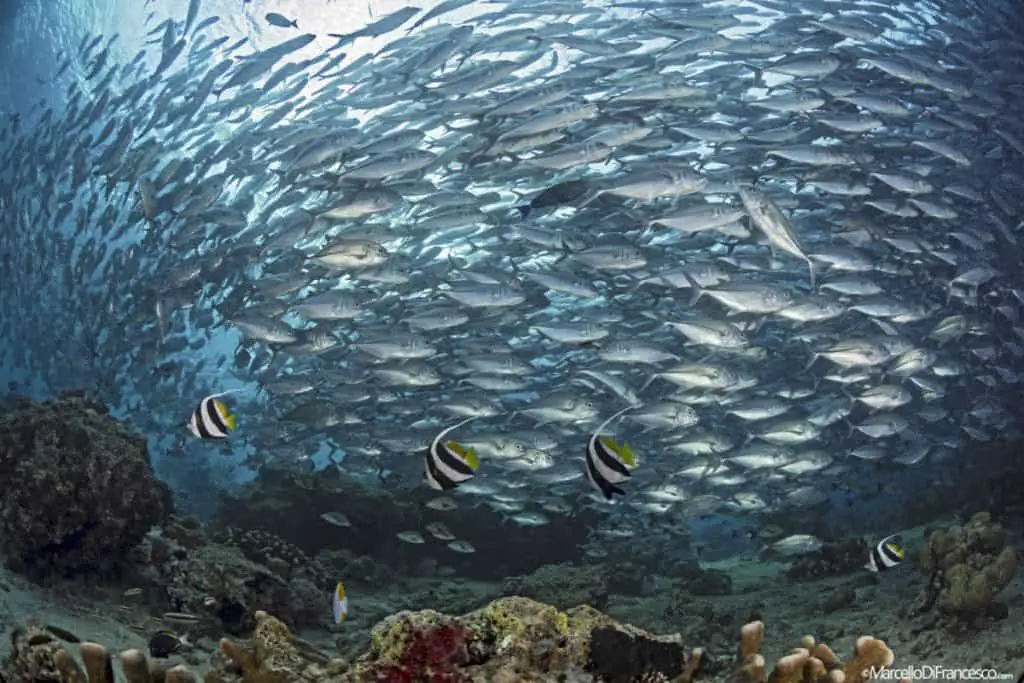 While the reef slope and the ledge is already a scenic dive, your attention will always be diverted once the massive shoal of fish shows up. On top of barracudas, jacks are also a major attraction in Barracuda Point were, same as the barracudas, their massive school swims in a swirling direction that is similar to a tornado vortex.
Coral Garden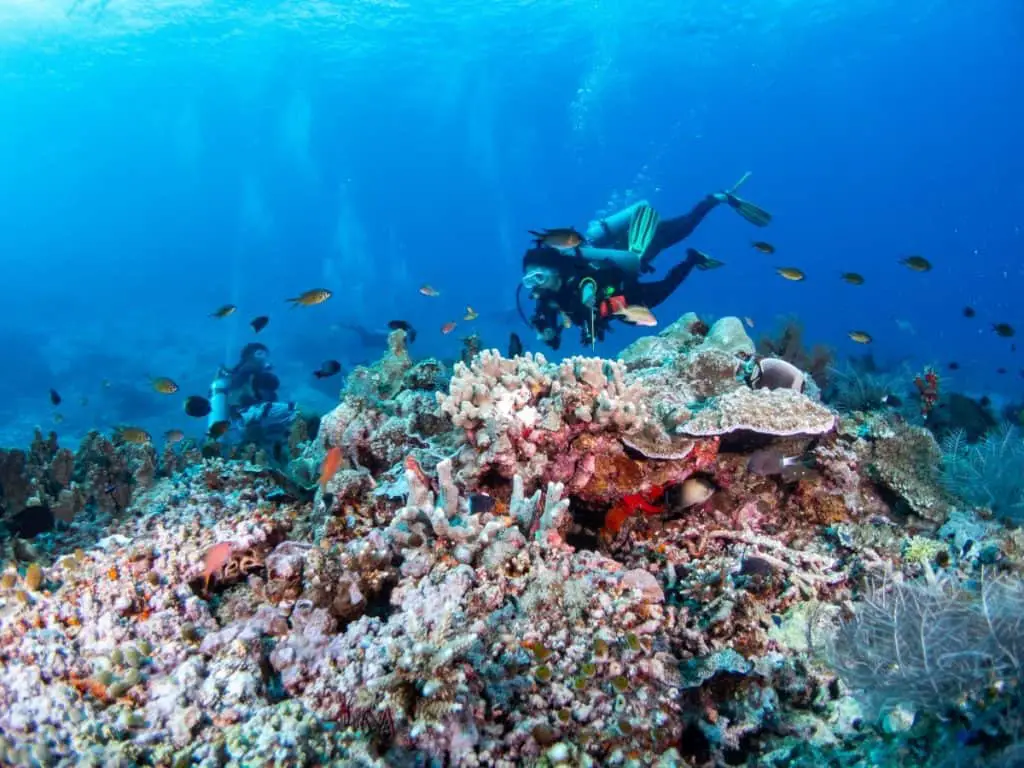 Aptly named for its massive reefs, Coral Garden is a haven for newbie divers wishing to see an extensive coral cover that has a shallow setting. Located on the northeastern section of the island, Coral Garden is shallow dive with an average depth of 10 meters (33 feet). While you can stay at the reef flat, there is a vertical ledge at the edge of the slope where you can go wall diving up to 23 meters (75 feet) deep. The reef is loaded up with groupers, triggerfish, and damselfish. Manta rays and green sea turtles are often seen swimming near the reef ledge.
Turtle Cavern and Turtle Tomb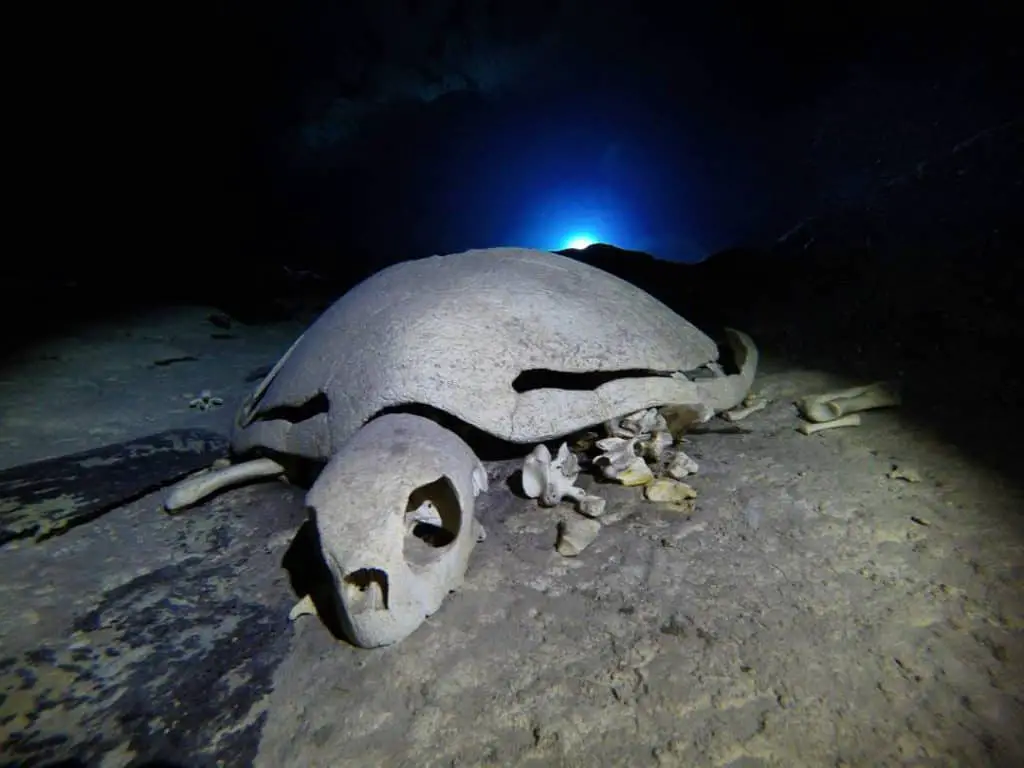 If you are into cave diving, then we highly recommend you explore the connecting dive sites of Turtle Cavern and Turtle Tomb. This site is characterized as a labyrinth of tunnels and chambers that leads to an underwater limestone cave. Exploring this site requires you to descend 18 meters (59 feet) deep to reach the tunnel entrance. Inside the tunnel, you will follow a descending chamber that ends in a small cave that is littered with turtle skeletons.
Mabul Island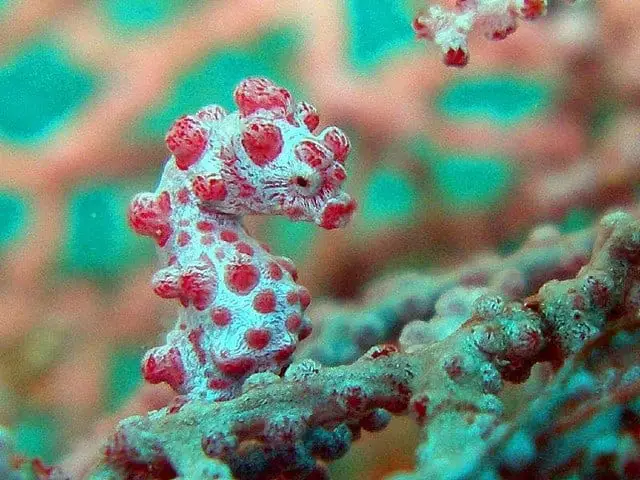 Mabul is a small island located 25 kilometers (15 miles) north of Sipadan. This island was a former fishing village and it slowly turned to a diving destination due to its pristine reefs. It specializes in muck diving where its reefs have a long list of marine critters, namely: mandarin fish, devil scorpionfish, crocodile fish, ghost pipefish, mantis shrimp, sea horses, and nudibranchs.
Lankayan Island Diving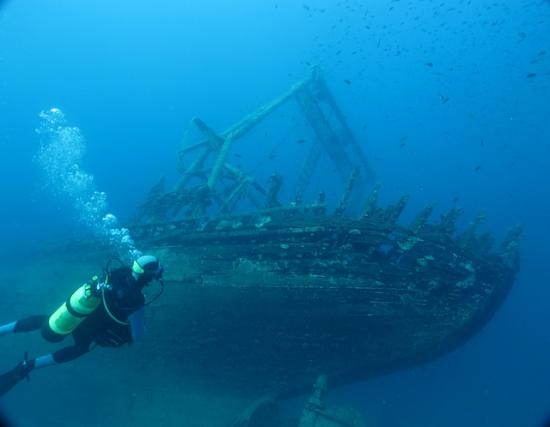 Lankayan is a tropical resort island that is known for the smallest macro marine life up to the largest species of fish – the whale sharks. While it has over 30 dive sites, what we will feature in Lankayan is a wreck diving spot where you can explore, not just one but 2 shipwrecks in just a single dive.
Resting near the jetty at 24 meters (79 feet) deep are the 2 fishing vessels collectively coined as Lankayan Wreck. Both vessels were confiscated by the authorities and were intentionally sank in 1998 to become an artificial reef. The 2 vessels are tied to each other by a rope and this will assist you in navigating between vessels. While the structures are not yet fully encrusted with corals, the attraction is compensated with tropical fish where you can see groupers, ghost pipefish, and school of mackerels.
General Information about Malaysia
Capital city
Kuala Lumpur
Currency
Ringgit (RM)
Official language
Bahasa Malaysia. English is official for some purposes
Visa Required
No. Passport needs to be valid for 6 months after your entry date for stays of less than 90 days
Electricity Standards
220 V
Time Zone
GMT+8
Official tourist information website
www.tourism.gov.my
Points of Interests
Malay Peninsula: visit the bays of Teluk Dalam, Teluk Kalong, snorkel trips at the marine park of Redang, visit nearby villages of Juara, Salang, Tekek, Paya and Genting.

Sabah: snorkeling at Battleship Island and visit the local village of Mabul