Italy is a large peninsula situated in the south-central region of Europe. Occupying the entire 966 kilometers (600 miles) long the Italian Peninsula plus the Mediterranean Islands of Sicily and Sardinia, Italy is known for its cultural and environmental tourism. It has over 50 UNESCO World Heritage Sites like the Capital City of Rome which is home to many archaeological and artistic wealth, the roadless city of Venice, the Rennaissance inspired city of Florence, the historic city of Naples and a lot more. All these attractions have made Italy the 5th most visited country in the world with tourist arrival averaging at 50 million guests per year.

Aside from visiting historical and cultural sites, you can also go scuba diving in Italy. We have to remember that Italy (the Italian Peninsula in particular) is being surrounded by 4 different bodies of water, namely: the Adriatic Sea in the east, the Ionian Sea in the south and the Ligurian and the Tyrrhenian Sea in the west, all of which belongs to the Mediterranean Sea. The dive sites in Italy are considered one of the best scuba diving in Europe.
Diving Conditions in Italy
Since Italy has a long landmass that starts from mainland Europe and extends out to the sea, the climate is highly varied. But in general, Italy's coastal areas where we go diving has a Mediterranean climate where winters are mild and warm (from December to February) while summer is hot and dry from June to August.
For the best diving conditions, April to November is the best time to dive in Italy. Although annual water temperature can drop down to 15°C (50°F ) in Italy, you can enjoy an 18°C (65°F) waters if you go diving during these months. The waters are also clear during Italy's diving season where visibility ranges from 15-30 meters (50-100 feet). While Italy has the world's 14th longest coastline measuring 7,600 kilometers (4,722 miles) long, diving in mainland Italy is concentrated in the Port City of Genoa in the Liguria Region. But you have to take note that Italy's best diving sites are located on the nearby island of Sicily and the offshore islands of the Tuscan Archipelago and Sardinia.
Diving Conditions in Italy: at a Glance
| | |
| --- | --- |
| Ave. visibility | 15-30 meters (50-100 feet) |
| Ave. water temperature | 18°C (65°F) |
| Current | Low to Average |
| Experience | For all levels of certification |
| Exposure Suit | 5-7mm |
| Type of diving | Wall diving, drift diving, cave diving, deep diving, boat diving, and wreck diving |
| Marine life | Posidonia oceanic seagrass beds, gorgonian fans, crayfish, cuttlefish, mantis shrimp, spiny spider crab, Mediterranean jellyfish, Mediterranean slipper lobster, and harbor seals |
| Corals | Some |
| Wrecks | Famous for wrecks |
| Liveaboard diving Italy | No |
| Best time to visit | April-November |
| Main diving area | Sicily, Sardinia, Tuscan Archipelago, and Genoa-Liguria |
Best Dive Sites in Italy
Genoa in Liguria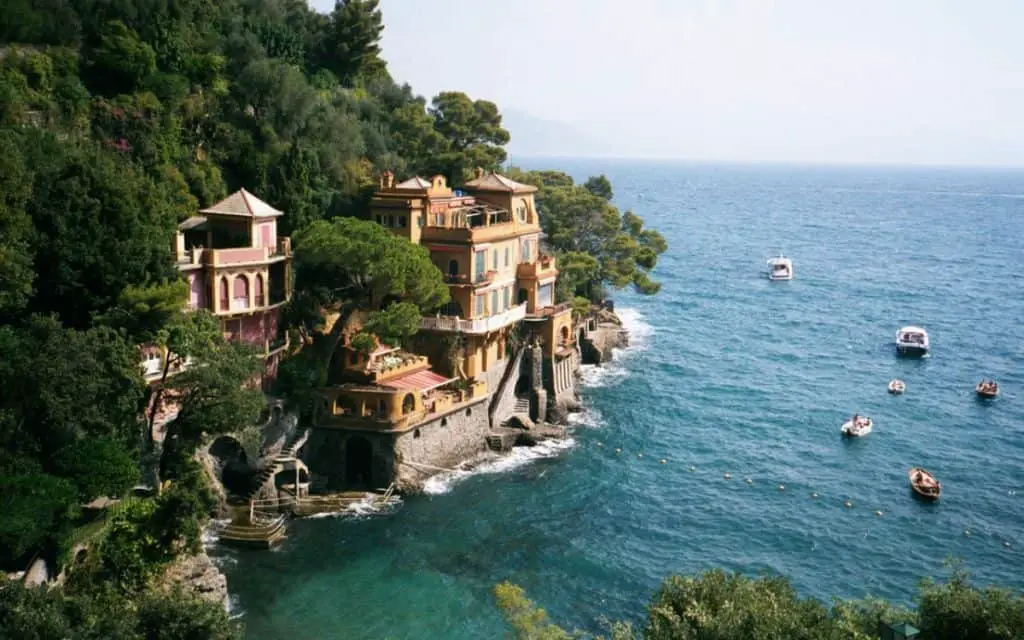 Also called Genova, Genoa is a port city and the capital of the Liguria region in northwest Italy. It has a landscape dominated by the Italian Riviera which is a steep mountain range that plunges directly into the sea.
Portofino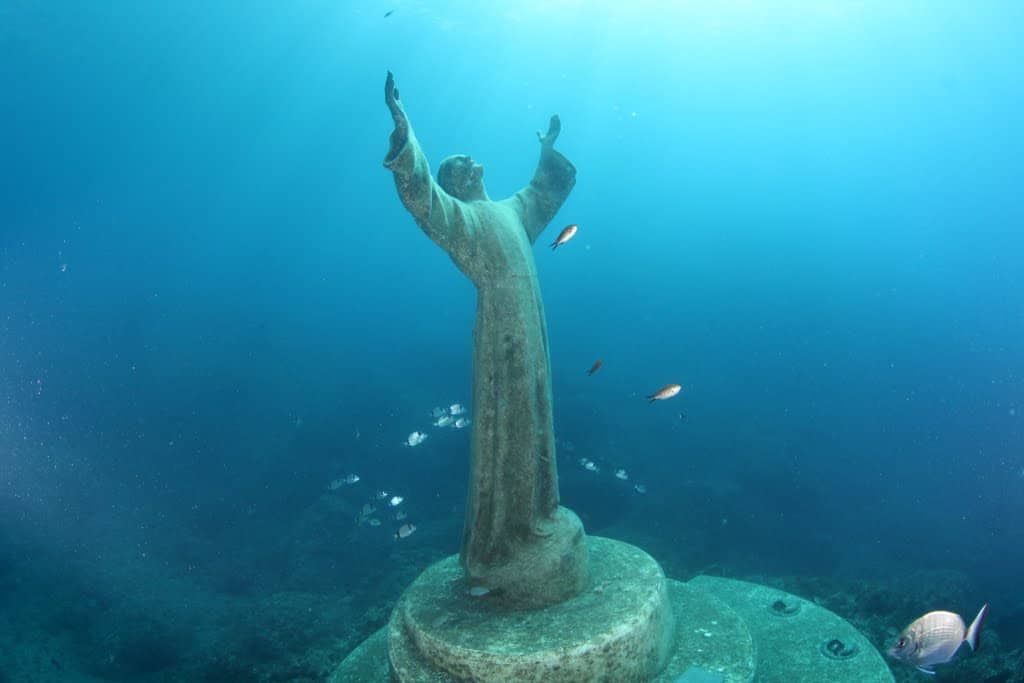 Situated 30 kilometers (18 miles) east of Genoa is the birthplace of Italian diving – Portofino. This famous seaside village is home to the Portofino Marine Park where you can find the Christ of the Abyss. Exploring this dive site allows you to see a reef that has a bronze statue of Jesus at 16 meters (53 feet) deep. Measuring 2.5 meters (8 feet) tall, the statue depicts Christ with his head and hands raised towards the surface which signifies peace to anyone who visits the area.
If you are an active diver and have traveled the world, you will have a deja vu feeling the moment you arrive at the statue. Perhaps, you may ponder: I already saw and encountered this statue before. Do not worry, it is not deja vu as 2 other replicas are installed in other destinations, particularly in St. George in Grenada and Key Largo in Florida. The statues in Genoa, Grenada, and Florida are identical since the mold used is the same.
Shrimp Cave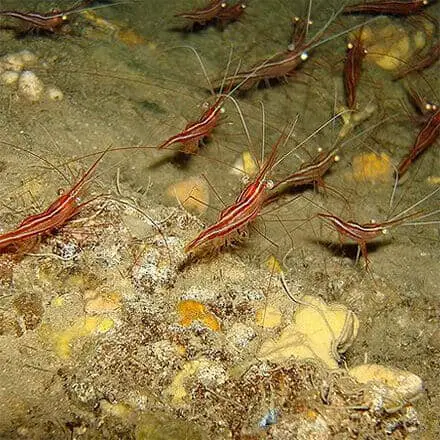 Locally known as Grotta dei Gamberi, Shrimp Cave is a picturesque dive site. Exploring this site will initially take you to a shallow reef flat that leads to a vertical wall starting at 20 meters (66 feet) deep. As you descend the wall that is dotted with sponges and has a thriving population of octopus and groupers, you will arrive at the cave located 35 meters (115 feet) deep. Inside the cave are hundreds, if not thousands of pale red pandalid shrimp. If you are bringing an underwater torch, the beam from your light will be reflected in the shrimp's eyes. When you point your torch towards the cave, you will see lots of small reflecting eyeballs which signify that more shrimps occupy the inner structure of the cave.
Wrecks of Colossus and Mohawk Deer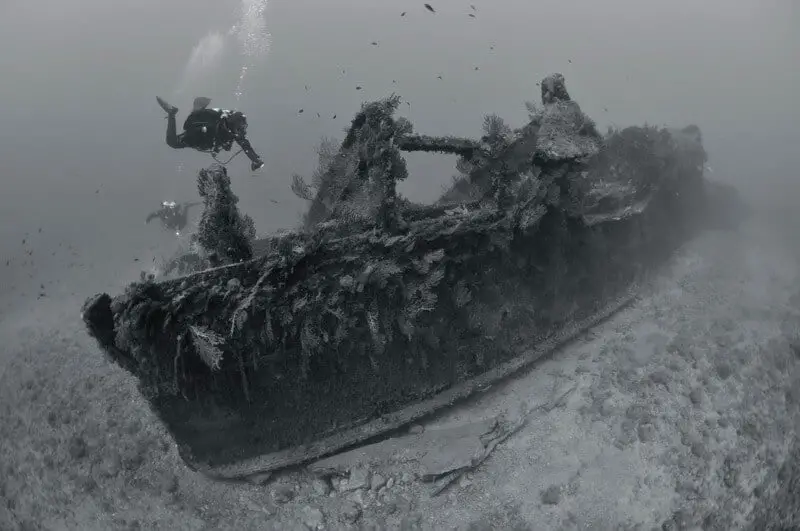 Wreck diving is also popular in Genoa where deep divers can explore 2 shipwrecks. First on the list is the Colossus wreck. This former 33 meter (110 feet) long steam-powered tug boat sank in 1945 during the Second World War. Her remains now rest at 40 meters (130 feet) deep in a sandy bottom. Descending to its sponge and barnacle-encrusted structures allows you to see the galley, crew's quarter and the massive bronze propeller.
Another wreck that deep divers can explore is the Mohawk Deer. With a resting depth similar to the Colossus wreck, this Canadian steam-powered cargo ship was broken into 2 sections when she accidentally struck a massive rock. Your dive profile in exploring the Mohawk Deer wreck is descending directly into the stern and boilers where it lies at 40 meters (130 feet) deep, then as you ascend, pass by the other broken part which is the bow resting at 20 meters (66 feet) deep.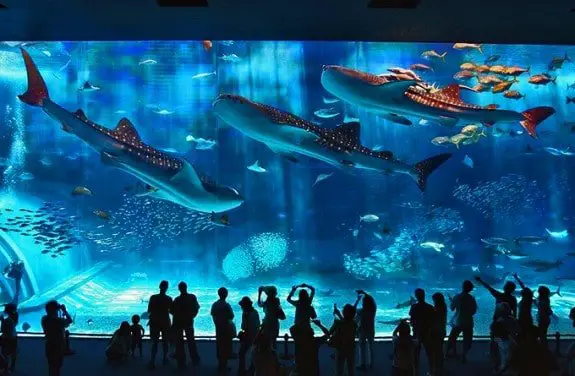 Sidetrip: visit the Aquarium of Genoa which is the largest aquarium in Italy
Diving in Sicily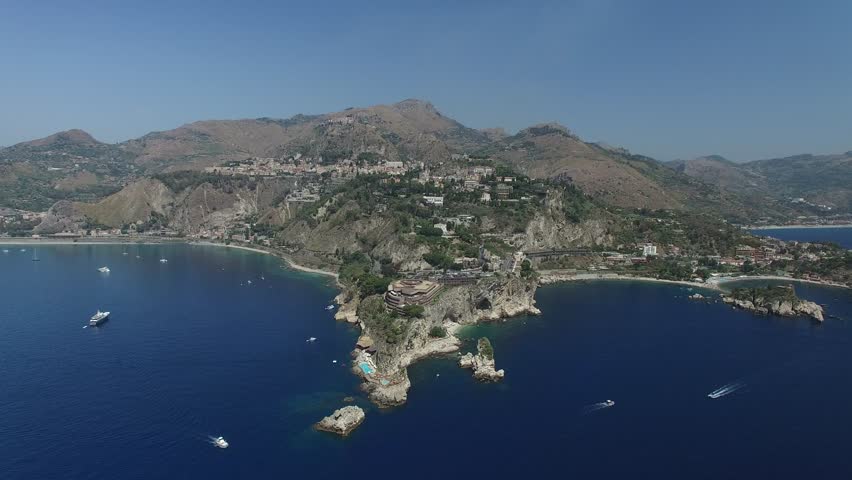 Considered as the largest island in the Mediterranean Sea, Sicily has a rich culture and scuba diving Sicily is just as exciting. Located close to the southern tip of the Italian peninsula, Sicily has over 40 dive sites that allow you to go wall diving, reef diving and wreck diving in both ancient and modern shipwrecks.
Grotta Azzurra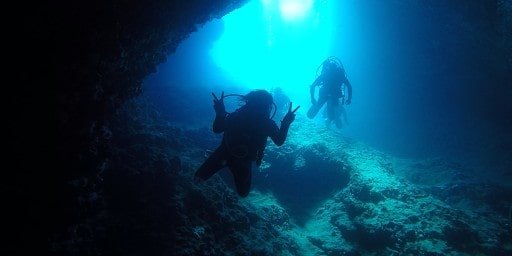 Translated as Blue Cave, Grotta Azzurra is a popular dive site in Sicily where you can explore a vertical wall that has a cave underneath. When you go diving in Grotta Azzurra, you will initially descend to a shallow reef that leads to a vertical wall that is encrusted with corals and sponges in varying colors. The cave is found at 15 meters (49 feet) deep. As you enter the cave, you will see that it has a forked-like structure and has several tunnels. Regardless of what tunnel you choose to explore, you can see shrimps and rainbow fish.
Note: There are 2 Grotta Azzurra dive sites in Italy and do not confuse this particular dive site with the Grotta Azzurra found in Capri in Naples Italy.
Roman Columns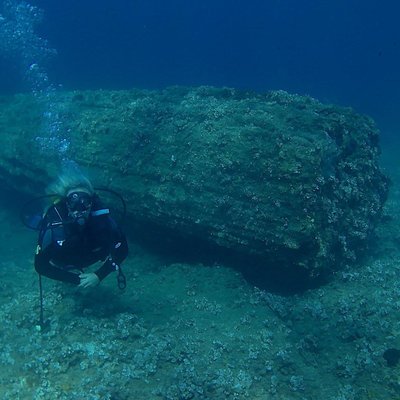 Located on the southeastern coast of Sicily is the wreck of Roman Columns. Although the wreck is destroyed over time, exploring this unique dive site at 24 meters (80 feet) deep will take you back to Roman times where you can see its cargo littered on the reef floor – large columns of white marble that is believed to be 2,000 years old.
Other noted dive spots in Sicily are Marettimo that has a healthy seal population, Scoglio Quaglietto where you can see Madonna statue (not the artist) inside a cave and Capo San Andrea Reef where you can go drift diving over a rocky reef slope filled with pelagic fish.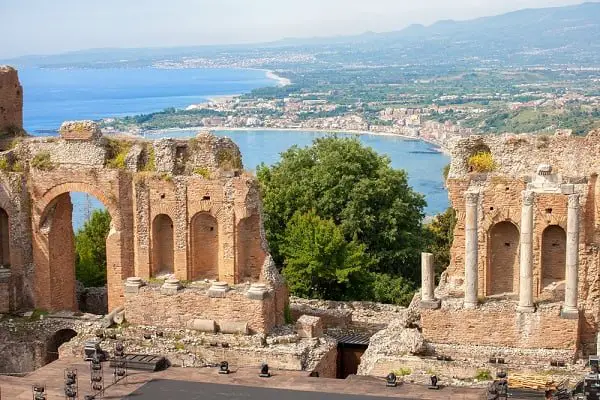 Sidetrip: A visit to the archeological sites in the Naxos and Taormina island where the first Greek settlers arrived 27 centuries ago is highly recommended or sightseeing at Mount Etna which is the tallest active volcano in Europe.
Scuba Diving Sardinia
Situated on the west end of the Italian peninsula, Sardinia is the second-largest island in the Mediterranean. While Magdalena National Park is its prime tourist attraction (especially for boaters), the east coast of Sardinia is our prime destination where most of the dive sites are found.
Secca del Papa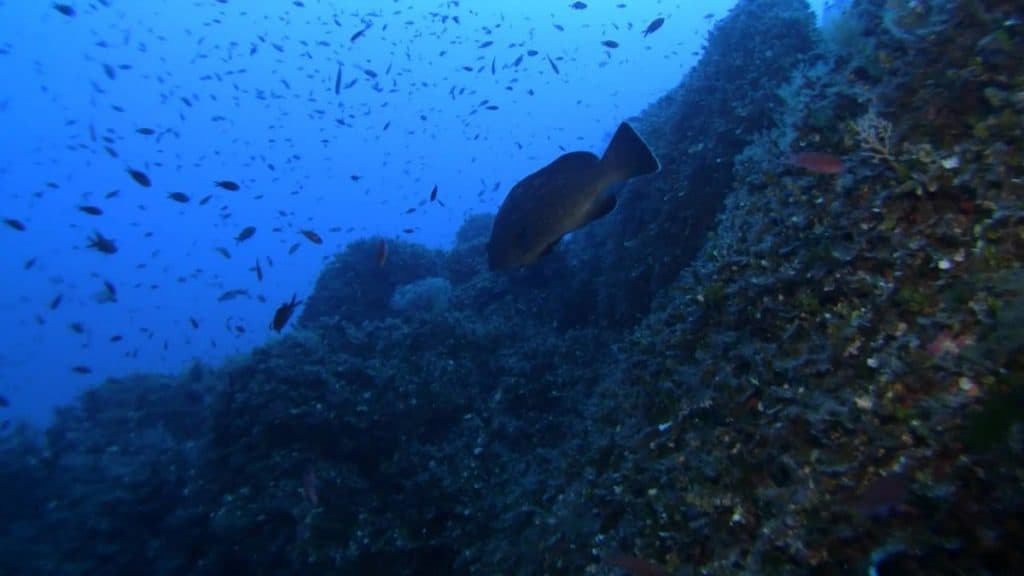 Located in Tavolara, Secca del Papa is a pinnacle that rises from the seafloor at 300 meters (960 feet) deep. Exploring this mound will take you to see a vertical limestone that is partly covered with algae, corals, and sponges. Aside from barracudas that occupy the top portion of the pinnacle, groupers are abundant in this dive site where their size is relatively large.
Grotta del Nereo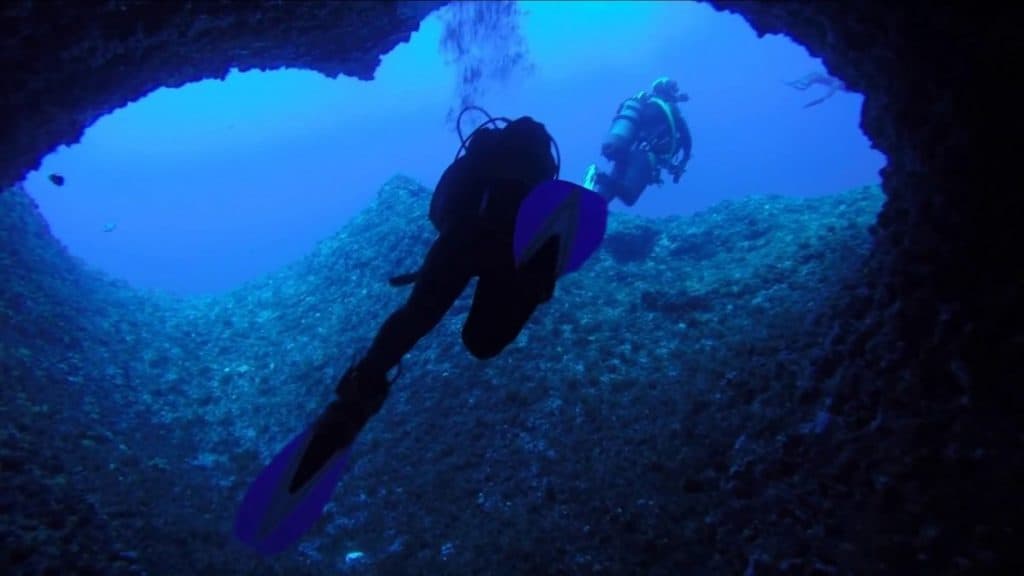 Recognized as the most visited dive site in Sardinia, Grotta del Nereo is a cave and tunnel system that measures 350 meters (1,150 feet) long. There are 3 entrances to cave, 2 of which are shallow while the other is deep at 30 meters (98 feet). Your usual dive profile when exploring Grotta del Nerao is coming in at the deep entrance and exit at the shallow tunnel. Inside the cave and tunnel are slipper lobsters, octopus, nudibranchs and the Pinna Nobilis fan mussel which is the largest species of mussel in the world. Bringing an underwater torch is mandatory for this dive and do not forget to flash your beams towards the cave wall as it holds a patch population of red corals.
Wrecks of KT-12, Angelica and Cogliano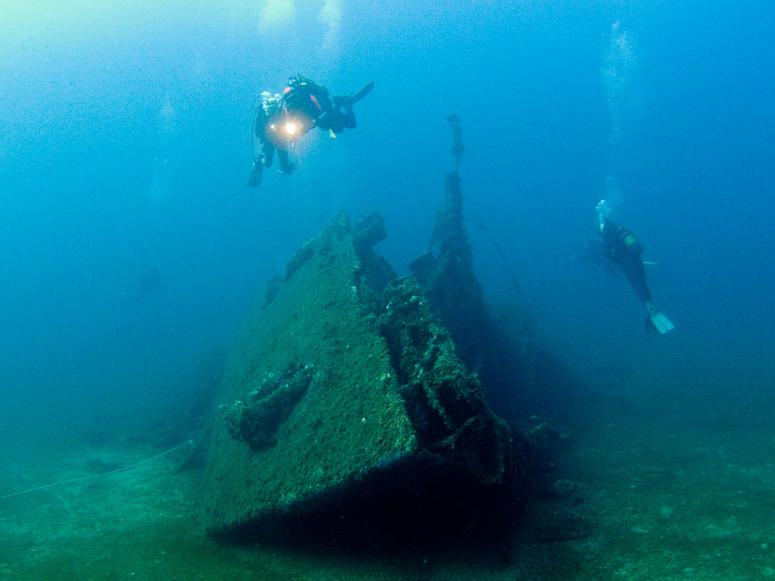 Wreck diving is popular in Sardinia where you can explore 3 shipwrecks that rest almost at the same depth level at 20-25 meters (66-82 feet) deep. Your choices include the KT-12 which is a 65 meter (213 feet) long German ship, the Japanese tanker Angelica and Cogliano which is an 8,000 tonner Italian freighter where its structures have become the refuge of large groupers, each weighing 30-40 kilograms (66-88 pounds).
Tuscan Archipelago
Geographically situated on the west side of the Italian peninsula in between the Ligurian Sea and the Tyrrhenian Sea is a chain of islands that form the Tuscan Archipelago. While it is primarily composed of 7 islands, scuba diving will take you to its biggest landmass – Elba island.
Diving Elba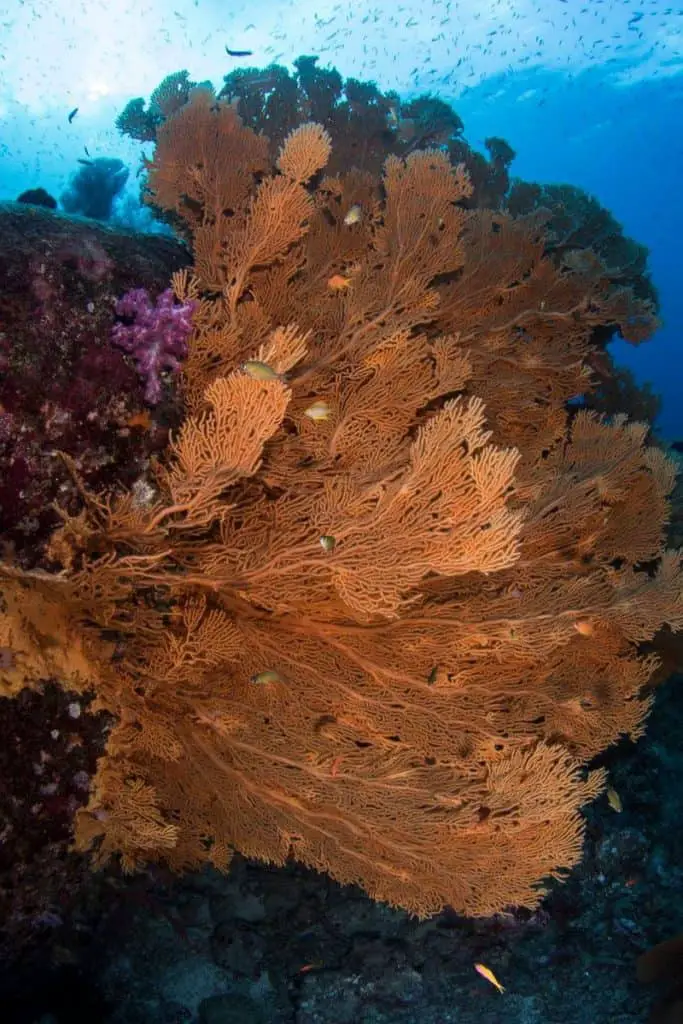 Within Elba island is Punta di Fetovaia. Here you can explore a reef that is loaded up with over 500 species of marine plants and animals. This abundance in marine life is evident on the reef flat and in the vertical ledges where the wall is further accented with red sea fans.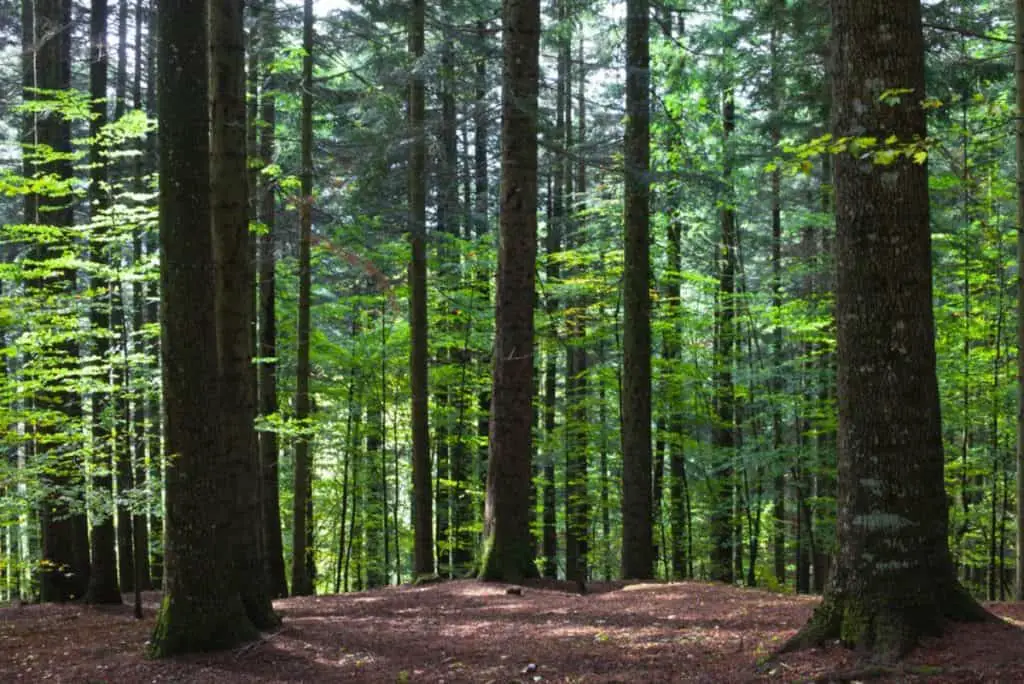 Sidetrip: Go hiking at the Casentinesi National Park where you can see deers, golden eagles, and red foxes. The beach in Pomonte has a very good snorkeling site. The scenery of Corsica, Pianosa, and Montecristo are also impressive. You should also taste Elba's delicacy called Schiaccia briaca which is a drunken cake made from flour, walnuts, raisins, pine nuts and almonds soaked in Aleatico wine.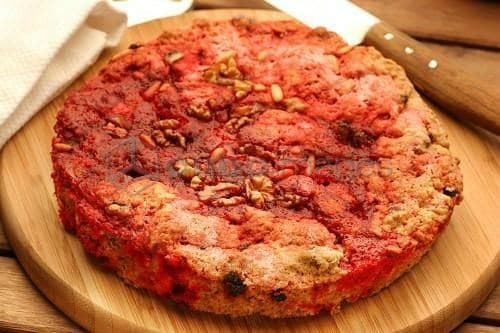 Capital city
Rome
Currency
Euro (EUR)
Official language
Italian
Visa Required
No, for visits of 90 days or less
Electricity Standards
220, 230V / 50 Hz
Time Zone
GMT +2
Official tourist information website
www.italia.it
Points of Interests
Sicily: snorkel with seals, visit the Valley of the Temples

Sardinia: kite surfing in Isola dei Gabbiani, visit Costa Smeralda Beaches and visit Capo Sandalo Natural Reserve

Tuscan Archipelago: visit Casentinesi National Park, snorkel in Pomonte Beach, Elba Island, hiking in Monte Capanne, Elba Island

Genoa-Liguria: visit Palazzo Ducale and Piazza di Ferrari. walk the Cinque Terre, visit Castello Brown